About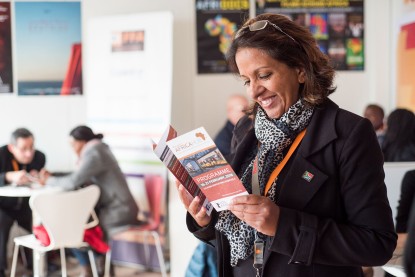 The Berlinale Africa Hub (21-26 February 2020) at the EFM is coming back for another edition. It will again offer a focused range of events such as panels, presentations and talks and allow distributors, buyers, filmmakers and other professionals of the creative industries from or with a focus on Africa to come together to meet and to network. Don't miss out on the latest, innovative developments within the African film industry and its trends, potentials and visions.
Contact
Berlinale Africa Hub
1st floor, Marriott Hotel

"The twenty-first century will be an African century."
Achille Mbembe, Cameroon/South Africa
"Of the world's top ten countries with the youngest populations, eight are in sub-Sahara Africa. By 2050, the region will be home to all 10." World Bank
The "Berlinale Africa Hub" is an initiative of the European Film Market (EFM), in cooperation with the World Cinema Fund, Berlinale Talents (including its sister programme Talents Durban) and the Berlinale Co-Production Market.