Booking Options
Please get in touch with us in order to book a Presentation, a Happy Hour, a PopUp Office and/or Trailers at your earliest convenience. You'll find all booking options including prices in the download pdf.
Contact
Berlinale Africa Hub
1st floor, Marriott Hotel

PopUp Offices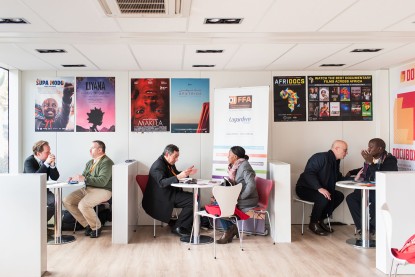 In 2020, the European Film Market will again have PopUp Offices within the Berlinale Africa Hub. These small and temporary meeting and working spaces create better visibility, they enable your business to have a physical presence at the EFM on a low-cost basis and are therefore ideal for sales companies, industry newcomers and initiatives from or with a focus on Africa.