Africa Hub Talks
Friday - Tuesday, 3.30 - 4.30 pm
Please note that the information currently given below refers to the Berlinale Africa Hub 2019 and is shown in order to offer a general insight. All relevant content will be updated as soon as it becomes available.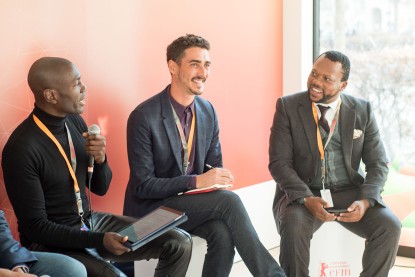 Get the latest insights into the African film industry. The daily talks within the Berlinale Africa Hub tackle market-relevant topics in cooperation with the World Cinema Fund, the Berlinale Co-Production Market and Berlinale Talents.
Contact
Berlinale Africa Hub
1st floor, Marriott Hotel

Africa Hub Talks