Happy Hours
Friday - Tuesday, 5 - 6 pm
Please note that the information currently given below refers to the Berlinale Africa Hub 2019 and is shown in order to offer a general insight. All relevant content will be updated as soon as it becomes available.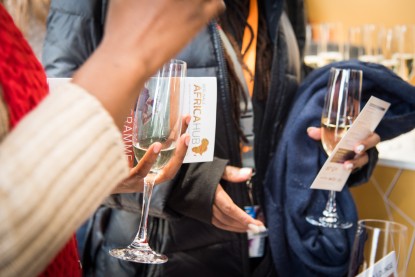 Enjoy a drink while meeting potential business partners and networking with new clients (with Market Badge only).
Contact
Berlinale Africa Hub
1st floor, Marriott Hotel

| WHEN | HOST |
| --- | --- |
| 8th Feb, Fri, 5 – 6 pm | Rushlake Media & Juno Films |
| 9th Feb, Sat, 5 – 6 pm | Directorate-General for International Cooperation and Development (EU) |
| 10th Feb, Sun, 5 – 6 pm | EFM & DISCOP |
| 11th Feb, Mon, 5 – 6 pm | Pan-African Film Consortium & Nollywood Germany e.V. |
| 12th Feb, Tue, 5 – 6 pm | International Emerging Talent Films Association (IEFTA) |