Presentations
Friday-Wednesday, 8-13 February 2019
Please note that the information currently given below refers to the Berlinale Africa Hub 2018 and is shown in order to offer a general insight. All relevant content will be updated as soon as it becomes available.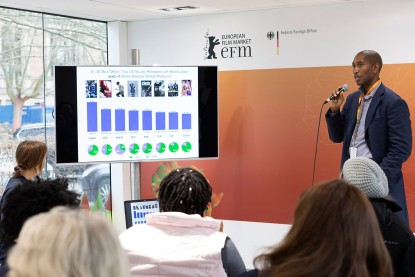 Who are the movers and shakers in the creative industry of the African continent? Find out more about the African visionaries and developers in daily presentations.
The Berlinale Africa Hub Presentations 2018 took place daily from the 16th February to the 21st February from 11am to 1pm. Each presentation slot consisted of a 15-min pitch and a 15-min Q&A.
Contact
Berlinale Africa Hub
Stand #002, Gropius Park

Presentations Programme 2018