Presentations
Friday - Wednesday, 11 am - 1 pm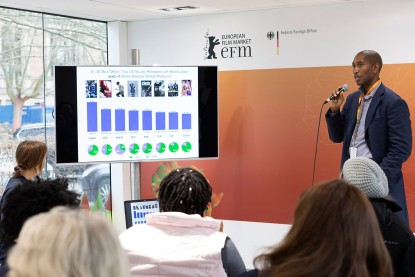 Who are the movers and shakers in the creative industry of the African continent? Find out more about the African visionaries and developers in daily presentations.
The Berlinale Africa Hub Presentations 2020 take place daily from 21 to 26 February from 11 am to 1 pm. Each presentation slot consists of a 15-min pitch and a 15-min Q&A.
Contact
Berlinale Africa Hub
1st floor, Marriott Hotel

Programme