Participants Guide
The extended Participants Guide including all it's new features will be available as of mid-February 2021.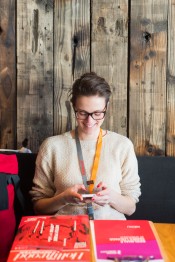 All contact details of registered Berlinale Series Market 2021 participants are included in the new EFM Participants Guide. This single list offers a comprehensive overview as well as convenient user options to meet the individual needs and wishes of all EFM buyers, online exhibitors and other participants. Use the filter options to quickly find potential networking partners from your field or area at Berlinale Series Market 2020, create and download personalised lists of your favourites and start getting connected!
If you were registered for the EFM 2020 with a Market Badge and logged into "My Account", you have full access to the Participants Guide and its features here.