Berlinale Series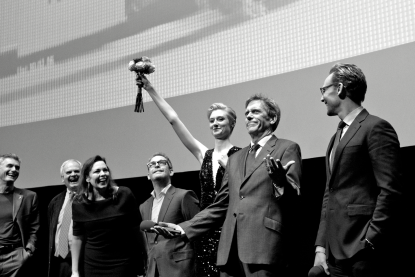 Berlinale Series offers an exclusive first look at outstanding new series productions from around the world. The programme presents works of creators who consistently use the creative freedom of serial storytelling and complement the variety of formats with relevant and contemporary narratives.
With the establishment of Berlinale Series in 2015, the Berlinale, as the first A-festival worldwide, did justice to changing viewing habits and the growing significance of serial storytelling, thereby acknowledging the many important aesthetic-artistical, dramaturgical and formal developments of audiovisual storytelling taking place in this field. Creative visions, budget and the talent involved are already on a par with film productions.
Taking place alongside the festival premieres is the "Berlinale Series Market", a conference platform and marketplace for industry professionals which goes hand in hand with Berlinale Series.
Berlinale Series is an independent programme within Berlinale Special.
The Berlinale Series screenings are accessible via the EFM Screening Schedule, which will be available from mid-February.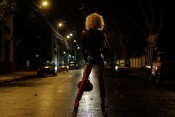 ENTRE HOMBRES (AMONGST MEN)
Argentina
Director: Pablo Fendrik
Production Companies: HBO Latin America Originals, Pol-Ka
Broadcaster: HBO
Episodes: 1 and 2 of 4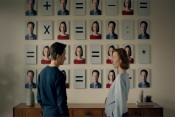 ICH UND DIE ANDEREN (ME AND THE OTHERS)
Austria, Germany
Creator: David Schalko
Director: David Schalko
Production Company: Superfilm Filmproduktion GmbH
Broadcaster: Sky
World Sales: NBC Universal Global Distribution
Episodes: 6 of 6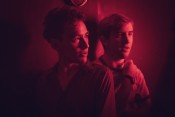 IT'S A SIN
UK
Creator: Russell T Davies
Showrunner: Russell T Davies, Nicola Shindler
Director: Peter Hoar
Production Company: Red Production Company
Broadcaster: Channel 4, HBO Max with All3Media International
World Sales: All3Media International
Episodes: 1 and 2 of 5
---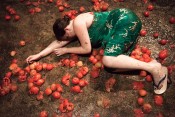 OS ÚLTIMOS DIAS DE GILDA (THE LAST DAYS OF GILDA)
Brazil
Creator: Gustavo Pizzi
Director: Gustavo Pizzi
Production Companies: Baleia Filmes, Nostro
Broadcaster: Canal Brasil
World Sales: Baleia Filmes
Episodes: 4 of 4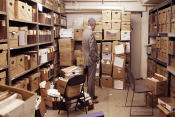 PHILLY D.A.
USA
Creators: Ted Passon, Yoni Brook, Nicole Salazar
Directors: Ted Passon, Yoni Brook
Production Company: Department of Motion Pictures
World Sales: Dogwoof
Episodes: 1 and 2 of 8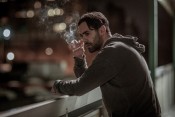 SNÖÄNGLAR (SNOW ANGELS)
Sweden, Denmark
Creator: Mette Heeno
Director: Anna Zackrisson
Production Companies: Yellowbird, Happy Ending Film
Broadcaster: SVT, DR
World Sales: REinvent Studios International Sales
Episodes: 1 and 2 of 6
---