Berlinale Series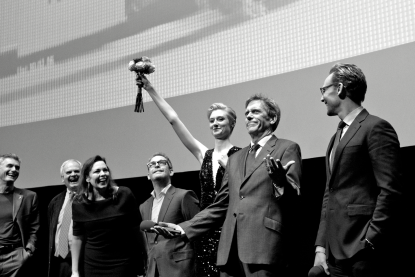 Berlinale Series offers an exclusive first look at outstanding new series productions from around the world. The programme presents works of creators who consistently use the creative freedom of serial storytelling and complement the variety of formats with relevant and contemporary narratives.
With the establishment of Berlinale Series in 2015, the Berlinale, as the first A-festival worldwide, did justice to changing viewing habits and the growing significance of serial storytelling, thereby acknowledging the many important aesthetic-artistical, dramaturgical and formal developments of audiovisual storytelling taking place in this field. Creative visions, budget and the talent involved are already on a par with film productions.
The home of Berlinale Series is the Zoo Palast in the heart of the city. Here, the Red Carpet is rolled out for world and international premieres to pay tribute to cast and crews. Over the course of three days, established names meet undiscovered talents who together present ambitious and innovative series of all genres to the festival audience.
Taking place alongside the festival premieres is the "Berlinale Series Market", a conference platform and marketplace for industry professionals which goes hand in hand with Berlinale Series.
Berlinale Series is an independent programme within Berlinale Special.
Related Links
DISPATCHES FROM ELSEWHERE
104' (2/10 Ep.)
USA
Scott Rudin Productions
Stalwart Productions
THE EDDY
136' (2/8 Ep.)
France
Endeavor Content
Atlantique Productions
FREUD
167' (3/8 Ep.)
Austria / Germany / Czech Republic
Satel Film GmbH
Bavaria Fiction GmbH
Mia Film S. R. O.
---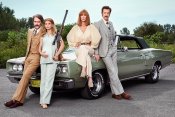 HAPPILY MARRIED
86' (2/10 Ep.)
Canada
Productions Casablanca
MYSTERY ROAD 2
110' (2/6 Ep.)
Australia
Bunya Productions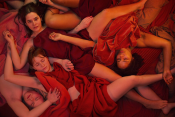 SEX
75' (6/6 Ep.)
Denmark
Profile Pictures ApS
---
STATELESS
107' (2/6 Ep.)
Australia
Screen Australia
South Australian Film Corporation
Matchbox Pictures
Dirty Films
TRIGONOMETRY
220' (5/8 Ep.)
UK
House Productions