Berlinale Series
Please note that the information given below refers to the previous edition of the Berlinale Series Market.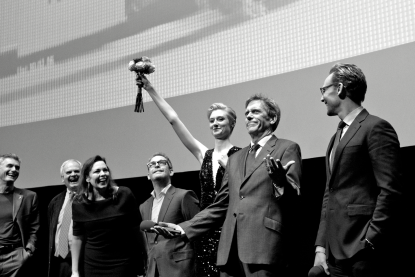 Berlinale Series offers an exclusive first look at outstanding new series productions from around the world. The programme presents works of creators who consistently use the creative freedom of serial storytelling and complement the variety of formats with relevant and contemporary narratives.
With the establishment of Berlinale Series in 2015, the Berlinale, as the first A-festival worldwide, did justice to changing viewing habits and the growing significance of serial storytelling, thereby acknowledging the many important aesthetic-artistical, dramaturgical and formal developments of audiovisual storytelling taking place in this field. Creative visions, budget and the talent involved are already on a par with film productions.
The Berlinale Series Award, inaugurated in 2023 in cooperation with "Deadline", is the further development of this appreciation for serial formats. The first prize to be awarded specifically for a series at an A festival will be chosen by a jury of three from the six to eight nominated series in the programme
Berlinale Series is an independent programme within Berlinale Special.
Contact
Berlinale Series
Head of Berlinale Series
Julia Fidel

Related Links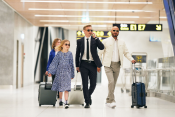 Agent
Denmark
Creator: Nikolaj Lie Kaas
Director: Nikolaj Lie Kaas
with Esben Smed, Selma Sol í Dali Pape, Julie Agnete Vang, Nikolaj Coster-Waldau, Ulrich Thomsen
Production company: Zentropa
Broadcaster: TV2
World Sales: TrustNordisk
World premiere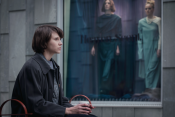 Arkitekten (The Architekt)
Norway
Director: Kerren Lumer-Klabbers
with Eili Harboe, Fredrik Stenberg D-S, Ingrid Unnur Giæver, Alexandra Gjerpen, Petronella Barker
Production company: Nordisk Film Production
Broadcaster: Viaplay Group
World Sales: Viaplay Group
World premiere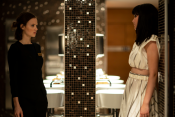 Bad Behaviour
Australia
Director: Corrie Chen
with Jana McKinnon, Markella Kavenagh, Yerin Ha, Erana James, Melissa Kahraman
Production company: Matchbox Pictures
Broadcaster: Stan
World Sales: NBCUniversal
International premiere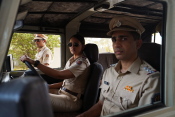 Dahaad (Roar)
India
Creators: Reema Kagti, Zoya Akhtar
Showrunner: Reema Kagti
Directors: Reema Kagti, Ruchika Oberoi
with Sonakshi Sinha, Vijay Varma, Gulshan Devaiah, Sohum Shah
Production company: Excel Media and Entertainment, Tiger Baby
World premiere
---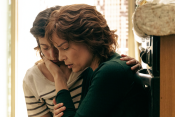 The Good Mothers
UK, Italy
Directors: Julian Jarrold, Elisa Amoruso
with Gaia Girace, Valentina Bellè, Barbara Chichiarelli, Simona Distefano, Micaela Ramazzotti
Production company: House Productions, Wildside
Broadcaster: Disney+
World Premiere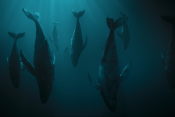 Der Schwarm (The Swarm)
Germany, Belgium
Directors: Barbara Eder, Luke Watson, Philipp Stölzl
with Cécile de France, Alexander Karim, Leonie Benesch, Joshua Odjick
Production company: Schwarm TV Production (JV of Intaglio Film & ndF International Production)
Broadcaster: ZDF, France Télévisions, Rai, Viaplay Group, Hulu Japan, ORF, SRF
World Sales: Beta Film, ZDF Studios
World premiere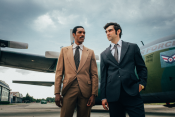 Spy/Master
Romania, Germany
Creators: Adina Sădeanu, Kirsten Peters
Director: Christopher Smith
with Alec Secăreanu, Parker Sawyers, Svenja Jung, Ana Ularu, Laurențiu Bănescu
Production companies: HBO Romania, Warner TV Serie
Broadcaster: HBO Max, Warner TV Serie
World Premiere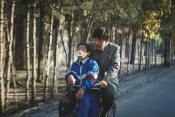 Why Try to Change Me Now
People's Republic of China
Creator: Yu Gong
Showrunner: Xiaohui Wang
Director: Dalei Zhang
with Zijian Dong, Qing Hai, Tian Qiu, Baoshi Dong, Chen Zhang
Production company: iQIYI, Inc
Broadcaster: iQIYI, Inc
World Sales: iQIYI, Inc
International premiere