Berlinale Series
We are currently updating our website, please check back later to get the latest information regarding the programme of the Berlinale Series 2023.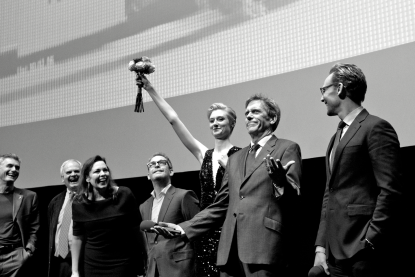 Berlinale Series offers an exclusive first look at outstanding new series productions from around the world. The programme presents works of creators who consistently use the creative freedom of serial storytelling and complement the variety of formats with relevant and contemporary narratives.
With the establishment of Berlinale Series in 2015, the Berlinale, as the first A-festival worldwide, did justice to changing viewing habits and the growing significance of serial storytelling, thereby acknowledging the many important aesthetic-artistical, dramaturgical and formal developments of audiovisual storytelling taking place in this field. Creative visions, budget and the talent involved are already on a par with film productions.
Berlinale Series is an independent programme within Berlinale Special.
Related Links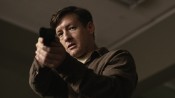 Iosi, el espía arrepentido (Yosi, the Regretful Spy)
Argentina
Creator: Daniel Burman
Showrunner: Daniel Burman
Directors: Daniel Burman, Sebastián Borensztein
with Natalia Oreiro, Gustavo Bassani, Mercedes Morán, Alejandro Awada, Carla Quevedo, Minerva Casero
Production companies: Amazon Studios, Oficina Burman, MediaPro
Broadcaster: Amazon Prime Video
3/8 episodes
World premiere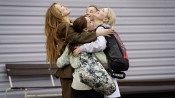 Lust
Sweden
Creator: Frans Milisic Wiklund, Co-Creators: Åsa Kalmér, Julia Dufvenius, Sofia Helin, Anja Lundqvist
Director: Ella Lemhagen
with Sofia Helin, Anja Lundqvist, Julia Dufvenius, Elin Klinga
Production companies: Miso Film Sverige AB, HBO Max
Broadcaster: HBO Max
World Sales: WarnerMedia International Television Distribution
4/8 episodes
World premiere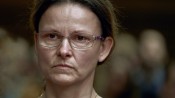 Podezření (Suspicion)
Czech Republic, France
Showrunner: Štěpán Hulík
Director: Michal Blaško
with Klára Melíšková, Denisa Barešová, Miroslav Hanuš, Ivan Trojan, Milena Steinmasslová
Production companies: Czech Television, nutprodukce, ARTE (Co-production)
Broadcasters: Czech Television, ARTE
World Sales: Czech Television - Telexport
2/4 episodes
International premiere
---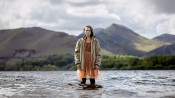 The Rising
United Kingdom
Creators: Pete McTighe, Charlotte Wolf
Directors: Ed Lilly, Thora Hilmarsdottir, Paul Walker, Carl Tibbetts
with Clara Rugaard, Matthew McNulty, Emily Taaffe, Nicholas Gleaves, Solly McCleod, Nenda Neururer
Production company: Sky Studios
Broadcaster: Sky
World Sales: NBCUniversal Global Distribution
2/8 episodes
World premiere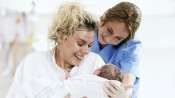 The Shift
Denmark
Creator: Lone Scherfig
Showrunner: Lone Scherfig
Directors: Søren Balle, Ole Christian Madsen, Lone Scherfig
with Sofie Gråbøl, Pål Sverre Hagen, Marijana Jankovic, Sara Hjort Ditlevsen, Afshin Firouzi, Mattias Nordkvist
Production company: Creative Alliance
Broadcaster: TV2
World Sales: Beta Film
2/8 episodes
World premiere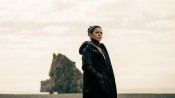 Svörtu sandar (Black Sands)
Iceland
Creators: Aldís Amah Hamilton, Ragnar Jónsson, Baldvin Z, Andri Óttarsson
Director: Baldvin Z
with Aldís Amah Hamilton, Þór Tulinius, Kolbeinn Arnbjörnsson, Steinunn Ólína Þorsteinsdóttir, Ævar Þór Benediktsson
Production company: Glassriver
Broadcaster: Channel 2 Iceland
World Sales: All3Media International
2/8 episodes
International premiere
---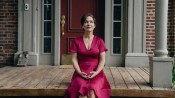 Le temps des framboises (Last Summers of the Raspberries)
Canada
Creators: Philippe Falardeau, Florence Longpré
Director: Philippe Falardeau
with Sandrine Bisson, Edison Ruiz, Micheline Lanctôt, Paul Doucet, Elijah Patrice Baudelot
Production company: Trio Orange
Broadcaster: Club illico
World Sales: Trio Orange International
2/10 episodes
World premiere