Online Market Screenings
We are currently updating our website, please check back later to get the latest information regarding the edition of Berlinale Series Market 2023.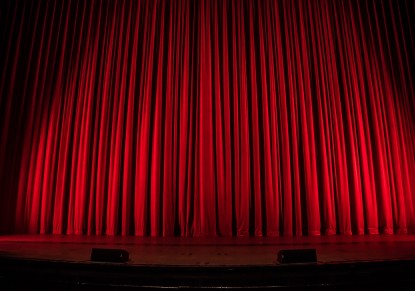 Berlinale Series Market offers the chance to book Online Market Screenings and presents a handpicked selection of recently completed series, including short form and documentaries, screened to potential buyers from around the world.
Berlinale Series Market online screenings are accessible with an Online Market Badge. Please note that some screenings are accessible by invitation only.
All Berlinale Series Market screenings will be listed in the EFM Screening Schedule by the end of January 2022.
Related Links
Berlinale Series Market Selects 2022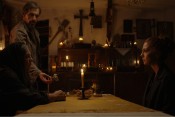 Crna svadba (Black Wedding)
Serbia
Creators: Nemanja Ćipranić, Strahinja Madžarević
Director: Nemanja Ćipranić
with Uliks Fehmiu, Jelena Djokic, Nikola Kojo
Production company: Firefly Productions
Broadcasters: Superstar TV, Radio Television of Serbia
World Sales: Firefly International
1/10 episodes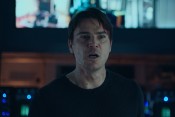 The Fear Index
United Kingdom
Writers: Paul Andrew Williams, Caroline Bartleet
Director: David Caffrey
with Josh Hartnett, Arsher Ali, Leila Farzad
Production companies: Left Bank Pictures in association with Sky Studios
Broadcaster: Sky
World Sales: NBCUniversal Global Distribution
2/4 episodes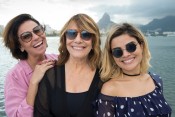 Filhas De Eva (A Woman's Fate)
Brasil
Creators: Adriana Falcão, Jô Abdu, Martha Mendonça, Nelito Fernandes
Director: Leonardo Nogueira
with Renata Sorrah, Giovanna Antonelli, Vanessa Giácomo
Production company: Globo
Broadcaster: Globoplay
World Sales: Globo
2/12 episodes
---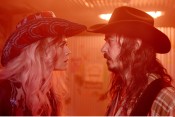 Harmonica
Sweden
Creators: Josephine Bornebusch, Jonas Karlsson
Director: Josephine Bornebusch
with Josephine Bornebusch, Jonas Karlsson, Eric Ericson
Production company: Warner Bros. International Television Production Sweden
Broadcaster: Viaplay
World Sales: Nordic Entertainment Group
2/5 episodes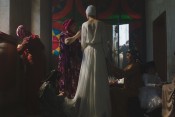 Identifikatsiya (Identification)
Russia
Creators: Vladlena Sandu, Nikita Ikonnikov
Showrunners: Valeriy Fedorovich, Evgeniy Nikishov
Director: Vladlena Sandu
with Lena Tronina, Polina Kutepova, Roman Vasilev
Production company: 1-2-3 Production
Broadcaster: Premier
World Sales: 1-2-3 Production
2/8 episodes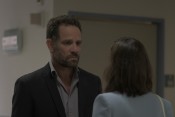 Kfulim S3 (False Flag S3)
Israel
Creators: Maria Feldman, Leora Kamenetzky, Amit Cohen
Director: Oded Raz
with Miki Leon, Tali Sharon, Lena Fraifeld
Production company: Spiro Films
Broadcaster: Keshet 12
World Sales: Keshet International
2/8 episodes
---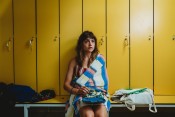 Oh Hell
Germany
Creator: Johannes Boss
Directors: Simon Ostermann, Lisa Miller
with Mala Emde, Edin Hasanovic, Salka Weber
Production company: Good Friends Filmproduktions GmbH
Broadcaster: Magenta TV, Warner TV Comedy
World Sales: Warner TV International
3/8 episodes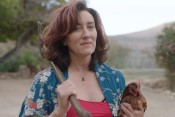 Recipes for Love and Murder
South Africa
Creators: Karen Jeynes, based on a novel by Sally Andrew
Showrunner: Thierry Cassuto
Directors: Christiaan Olwagen, Karen Jeynes
with Maria Doyle Kennedy, Tony Kgoroge, Kylie Fisher
Production company: Both Worlds Pictures
Broadcaster: MNET, Acorn TV
World Sales: Global Screen
2/10 episodes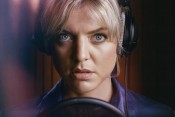 Storm Lara
Belgium
Creator: Daan Gielis
Director: Kadir Ferati Balci
with Ella Leyers, Wouter Hendrickx, Anemone Valcke
Production company: A Private View
Broadcaster: StreamzWorld Sales: Keshet International
4/4 episodes
---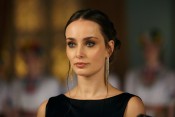 Šutnja (The Silence)
Croatia, Ukraine
Creators: Marjan Alcevski, Miodrag Sila, Nebojsa Taraba, Dalibor Matanić
Showrunners: Miodrag Sila, Nebojsa Taraba
Director: Dalibor Matanić
with Kseniya Mishina, Goran Bogdan, Darko Milas
Production companies: Drugi plan and HRT in co-production with Beta Film, Star Media, OLL.TV and ZDF/ARTE
Broadcaster: HRT, OLL.TV
World Sales: Beta Film
1/6 episodes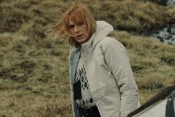 Trom
Denmark, Faroe Islands
Creator: Torfinnur Jákupsson
Showrunner: Torfinnur Jákupsson
Director: Kasper Barfoed, Davið Óskar Ólafsson, Peter Ahlén (co-director)
with Ulrich Thomsen, Maria Rich, Olaf Johannessen
Production companies: REinvent Studios, KYK Pictures
Broadcaster: Viaplay, DR
World Sales: REinvent International Sales
2/6 episodes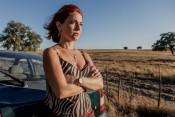 Vanda
Portugal
Creator: Patricia Müller
Writers: Patricia Müller, Carmen Jimenez
Director: Simão Cayatte
with Gabriela Barros, João Baptista, Joana de Verona
Production companies: SPi, S.A.; Legendary Television; La Panda Productions
Broadcaster: OPTO SIC (Portugal)
World Sales: Legendary Television
2/8 episodes
---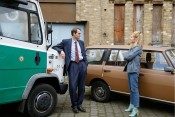 ZERV (Divided We Stand)
Germany
Producers: Gabriela Sperl, Quirin Berg, Max Wiedemann, Miriam Klein (EP)
Writers: Jens Köster, Kim Zimmermann, Gabriela Sperl, Michael Klette
Director: Dustin Loose
with Nadja Uhl, Fabian Hinrichs, Max Hubacher
Production companies: Gabriela Sperl Produktion for W&B Television in collaboration with Wilma Film for ARD, MDR and ARD Degeto for Das Erste
Broadcaster: ARD, MDR, Das Erste
World Sales: Beta Film
1/6 episodes
---
Short Form Block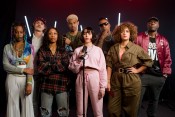 Diana Boss
France
Creator: Marion Seclin
Showrunners: Marion Seclin, Niels Rahou
Director: Niels Rahou
with Moon A, Tokou, Ilan Bergala
Production company: La Belle Télé
Broadcaster: France tv slash
World Sales: France tv distribution
1/5 episodes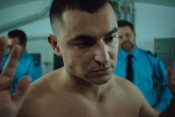 Fredløs (Outlaw)
Denmark
Creators: Malthe Jagd Miehe-Renard (screenplay), Babak Vakili (screenplay)
Director: Laurits Flensted-Jensen
with Besir Zeciri, Maria Cordsen, Afshin Firouzi
Production companies: Strong Productions, Splay One
Broadcaster: DR
World Sales: DR Sales
1/8 episodes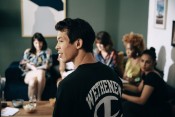 Narvalo S2 (About Last Night... S2)
France
Creator: Matthieu Longatte
Writer: Matthieu Longatte
Director: Matthieu Longatte
with Sandor Funtek, Sofia Lesaffre, Samir Decazza
Production companies: Studiocanal Original, BDF
FilmsBroadcaster: Canal+
World Sales: Studiocanal
1/8 episodes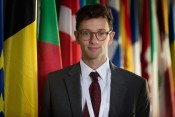 Parlement S2 (Parliament S2)
France
Creator: Noé Debré
Showrunner: Noé Debré
Directors: Emilie Noblet, Jérémie Sein, Noé Debré
with Xavier Lacaille, Liz Kingsman, Philippe Duquesne
Production company: Cinétévé, Studio-Hamburg Serienwerft
Broadcasters: France.tv, ONE/ WDR, SWR
World Sales: France tv distribution
1/10 episodes