Market Screenings
Please note that the information given below refers to the previous edition of the Berlinale Series Market.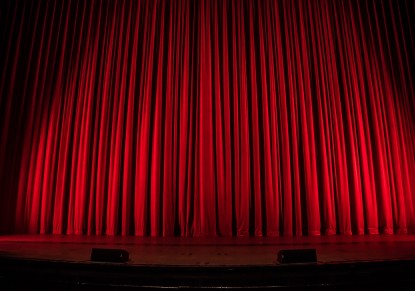 Berlinale Series Market offers the chance to book Market Screenings and presents a handpicked selection of recently completed series, including short form and documentaries, screened to potential buyers from around the world.
Berlinale Series Market Screenings are accessible with a Market Badge. Please note that some screenings are accessible by invitation only.
An Online Market Screening is included in your Market Screening booking. Alternatively you can also book Online Market Screenings only.
For more information, please contact and to book your (Online) Market Screening
Related Links:
Berlinale Series Market Selects
The Series Market Selects Label highlights outstanding content with a strong market potential. The submission and selection for this label is handled by the Berlinale Series team. The series screenings will be available via the EFM Screening Schedule at the beginning of February 2023.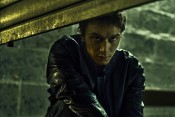 1985
Belgium
Creator: Willem Wallyn
Showrunners: Peter Bouckaert, Gunter Schmid
Director: Wouter Bouvijn
with Tijmen Govaerts, Mona Mina Leon, Aimé Claeys
Production company: Eyeworks Films & TV Drama
Broadcaster: VRT, RTBF
World Sales: STUDIOCANAL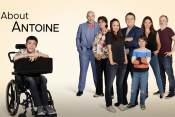 À propos d'Antoine (About Antoine)
Canada
Creator: Cathleen Rouleau
Director: Podz
with Cathleen Rouleau, Antoine Parent-Bédard, Claude Legault
Production company: ComediHa!
Broadcaster: Club illico, TVA (Quebecor)
World Sales: ComediHa! Distribution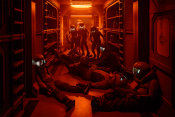 The Ark
USA / Serbia
Creators: Dean Devlin, Jonathan Glassner
Showrunners: Dean Devlin, Jonathan Glassner
Directors: Dean Devlin, Milan Todorović
with Christie Burke, Richard Fleeshman, Reece Ritchie
Production Companies: Electric Entertainment, Balkanic Media
Broadcaster: NBCUniversal
World Sales: Electric Entertainment
---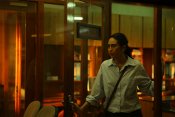 Brown
India
Based on a book by Abheek Barua
Written by: Digvijay Singh, Sunayana Kumari, Mayukh Ghosh
Director: Abhinay Deo
with Karisma Kapoor, Surya Sharma, Soni Razdan
Production company: Zee Studios
World Sales: Zee Studios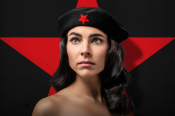 Cuba Libre
Portugal
Creator: Henrique Oliveira
Showrunner: Henrique Oliveira
Director: Henrique Oliveira
with Beatriz Godinho, Pierre Kiwitt, Margarida Marinho
Production company: Hop! Films
Broadcaster: RTP
World Sales: Keshet international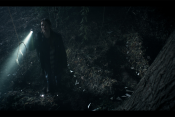 Donkerbos
South Africa
Creator: Nico Scheepers
Director: Nico Scheepers
with Erica Wessels, Wilhelm van der Walt, Thoko Ntshinga
Production company: Nagvlug Films
Broadcaster: Multichoice/Showmax
World Sales: Multichoice
---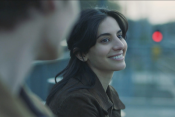 Handen på Hjärtat (Out of Touch)
Sweden
Creator: Mikael Ljung
Showrunners: Lina Åström, Marja Nyberg
Director: Lina Åström
with Sara Shirpey, Hannes Fohlin
Production company: Breakable Films
Broadcaster: C More
World Sales: REinvent International Sales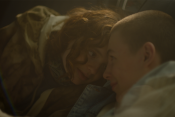 Kuppel 16 (Dome 16)
Norway
Creator: Thomas Seeberg Torjussen
Directors: Thomas Seeberg Torjussen, Daniel Voldheim
with Johannes Blumenthal, Flo Fagerli, Edith Haagenrud-Sande
Production company: Tordenfilm Norway
Broadcaster: NRK
World Sales: Global Screen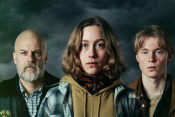 Nordland 99
Denmark
Creator: Kasper Møller Rask
Showrunners: Iben Søtang, Anni Faurbye Fernandez
Director: Kasper Møller Rask
with Elias Budde Christensen, Emilie Kroyer Koppel, Troels Lyby
Production company: Nevis Productions
Broadcaster: DR
World Sales: DR Sales
---
Pad (The Fall)
Serbia
Based on the autobiographical book by Žarko Laušević
Director: Bojan Vuletić
with Milan Marić, Andjela Jovanović, Milica Janevski
Production companies: Firefly Productions & Telekom Srbija
Broadcasters: Superstar, Telekom Srbija
World Sales: Firefly Productions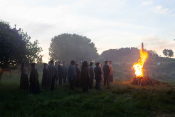 Poemas Malditos (Cursed Poems)
Chile
Creators: Paula del Fierro, Enrique Videla, Miguel Angel Rodríguez
Showrunner: Juan Ignacio Sabatini
Directors: Pepa San Martin, Juan Ignacio Sabatini
with Paula Luchsinguer, Consuelo Carreño, Gonzalo Valenzuela
Production company: Villano
World Sales: Mega Global Entertainment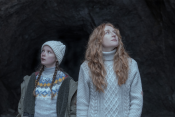 Schnee (Snow)
Austria, Germany
Creator: Michaela Taschek
Presented by: Barbara Albert
Directors: Catalina Molina, Esther Rauches
with Brigitte Hobmeier, Robert Stadlober, Marie-Luise Stockinger
Production companies: Primary Pictures in co-production with X-Filme Production, in collaboration with Beta Film and Mestiere Cinema, in co-production with ORF, BR, NDR in collaboration with ARTE.
Broadcaster: ORF, BR, NDR, ARTE
World Sales: Beta Film
---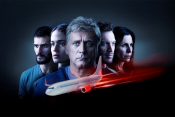 Traitor
Israel
Creators: Amit Cohen, Ron Leshem
Showrunners: Amit Cohen, Ron Leshem
Director: Asaph Polonsky
with Lior Ashkenazi, Or Zehavi, Niv Sultan
Production company: WestEnd Films
Broadcaster: HOT
World Sales: WestEnd Films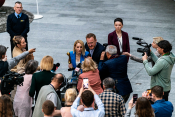 Trolių ferma (Troll Farm)
Lithuania
Creators: Domantė Urmonaitė, Martynas Mendelis, Gabija Siurbytė, Ernestas Jankauskas
Showrunner: Gabija Siurbytė
Director: Ernestas Jankauskas
with Gabija Siurbytė, Valentinas Krulikovskis, Andrius Paulavičius
Production company: Dansu Films
Broadcaster: Lithuanian National Television and Radio, TeliaPlay+
World Sales: Dansu Films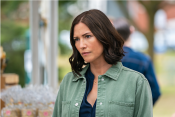 The Way Home
USA, Canada
Creators: Marly Reed, Heather Conkie, Alexandra Clarke
Showrunners: Heather Conkie, Alexandra Clarke
Directors: Grant Harvey, Nimisha Mukerji, Shamim Sharif, Norma Bailey
with Chyler Leigh, Sadie Laflamme-Snow, Andie MacDowell
Production Companies: Hallmark Media, Neshama Entertainment in association with MarVista Entertainment
Broadcaster: Hallmark Channel
World Sales: Hallmark Media
---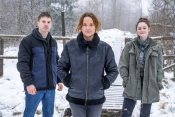 Zwei Seiten des Abgrunds (Two Sides of the Abyss)
Germany
Creator: Kristin Derfler
Director: Anno Saul
with Anne Ratte-Polle, Anton Dreger, Lea van Acken
Production company: Warner Bros. ITVP Germany
Broadcaster: RTL+, Warner TV Serie, HBOmax