EFM Horizon
Please note that the information currently given below refers to the diversity & inclusion event at the EFM Horizon 2020.
All relevant content will be updated as soon as it becomes available.
Contact
Diversity & Inclusion
Themba Bhebhe

5050 - A Roadmap for the Future
Sunday, 23 February 2020
2.15 – 3.30 pm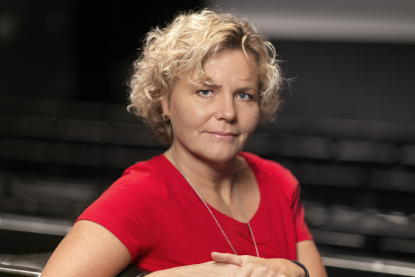 Co-hosted by the Swedish Film Institute and featuring its CEO, Anna Serner, the panel will explore the road ahead for the 5050 (x2020) movement. From its beginnings as a call to action for gender parity in the funding of films in Sweden, it has grown to become a global movement which embraces the entire filmic eco-system, working towards the increased representation and structural inclusion of other equity-seeking groups.
Featuring a keynote from Anna Serner on the origins of the movement, the conversation will highlight the experiences and insights of key change-makers who have created innovative and inclusive initiatives to redress the imbalances. Focusing on their evolving strategies for creating lasting change, this discussion will chart the developments of the 5050 movement's journey with a view to finding its coordinates for the future.
With
Delphyne Besse (Co-President, Collectif 5050 x 2020)
Heather Rabbatts (Chair, TimesUp UK)
Anna Serner (CEO, Swedish Film Institute)
Related Links