Norway in Focus
Please note that the information currently given below refers to the diversity and inclusion events at the EFM 2019. All relevant content will be updated as soon as it becomes available.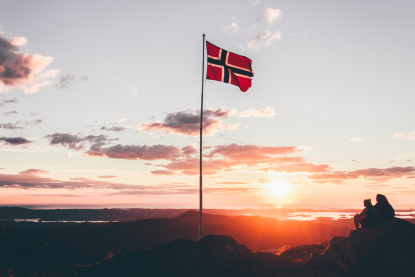 Supported by the Norwegian Film Institute, Norway's vibrant film scene will present itself from a variety of perspectives at the Berlinale's EFM 2019.
As part of the "Country in Focus" initiative, the NFI will be hosting a series of events at Norway House on the 8th of February highlighting forward-thinking Norwegian, European and international business strategies aimed at fostering a more inclusive and representative film industry.
Contact
Diversity & Inclusion
Themba Bhebhe

Related Links
Schedule
Announcement of Norwegian Film Institute's Diversity Action Plan; Relevance – Audience – Sustainability.
Featuring case studies from production, distribution, international film sales and television as well as the Norwegian Film Institute, this panel will explore successful, effective strategies from a variety of European countries. The strategies in focus all illustrate the strong business case for companies, corporations, broadcasters and policymakers in the entertainment sector to identify, include, promote and cater for the needs of diverse talent, content, professionals and audiences alongside mainstream and international viewers. Ultimately, the tools broached in the panel will be brought into resonance with the objectives of the Norwegian Film Institutes newly unveiled Diversity Action Plan that aims at bringing about a more inclusive Norwegian audiovisual sector as well as harnessing the country's diversity.
Organized in collaboration with Norwegian Film Institute, European Film Promotion and European Film Market.
Panelists
Naomi Sesay (On Screen Diversity Executive, Channel 4, UK)
Maria Ekerhovd (Producer: What Will People Say, Norway)
Anaïs Clanet (Wide House, France)
The conversation will be moderated by Nedin Mutic (Advisor) from the Norwegian Film Institute
International Indigenous co-productions inherently transcend the borders of coloniality, linking Nations living both contiguously and far removed, and, above all, create collaborations and synergies that are poised to become the catalyst of a thriving international Indigenous screen sector. An upcoming report commissioned by the Toronto-based imagineNATIVE Institute entitled "Indigenous Screen: Towards an International Strategy for Collaboration and Growth" not only highlights the appeal of these films to Indigenous audiences worldwide but also underscores their cross-over potential.
Drawing from the insights of filmmakers, producers and institutions related to two such films, a Norwegian-Canadian co-production and a New Zealand-Canadian project, this panel will explore the connections, arrangements and ultimately the individuals that have brought about such co-productions. The panel will, in particular, feature the groundbreaking work of the Arctic Indigenous Film Fund (AIFF) which under the aegis of the International Sámi Film Institute is creating renewed possibilities for co-productions and collaborations for the Indigenous peoples of the arctic region through its various agreements.
Hosted by Norway House/Norwegian Film Institute
Organized in collaboration with NATIVe, imagineNATIVE, International Sámi Film Institute, Arctic Indigenous Film Fund, European Film Market
Panelists
Elle-Maija Tailfeathers (Filmmaker, The Body Remembers When the World Broke Open)
Anne Lajla Utsi (International Sámi Film Institute)
Paula Devonshire (Producer, The Miromiro)
Kerry Warkia (Producer, The Miromiro)
Karen Te O Kahurangi Waaka-Tibble (New Zealand Film Commission)
This conversation will be moderated by Jason Ryle (ImagineNATIVE)