DAE - Documentary Association of Europe
Please note that the information currently given below refers to the DocSalon 2020 and is shown in order to offer a general insight. All relevant content will be updated as soon as it becomes available.
Contact
DocSalon
Stand 201, 2nd floor, Gropius Bau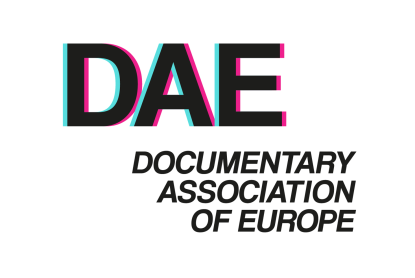 DAE - the new member-driven association aims to unite, strengthen and support the European documentary community. It will have its official launch at DocSalon 2020, inviting EFM participants to join in and attend DAE's launching events on 22 February.
In addition DAE representatives offer free consultations from 22 to 26 February to give advice on projects and learn more about the needs of professionals in the documentary industry.
---
DAE @ DocSalon
Sat, 22 Feb
Foundation Meeting
9.30 - 10.45 am
Join in and help move forward discussions on cultural and media policy, create new and exciting relationships within the industry and make contributions towards a fair and productive future.
DAE Happy Hour
6 - 7 pm
DAE invites to this get-together to mark the foundation of this new, exciting chapter for documentary in Europe.
Consultation Sessions
Sat, 22 Feb - Wed, 26 Feb
DAE Listens (fully booked)
2 - 5 pm
Book consultations with DAE to get advice on your new projects and films.
DAE representatives are excited to meet with you and learn more about you,
your ideas, projects, challenges, concerns and wishes for the future.