Meet the Festivals
Friday - Tuesday, 21- 25 February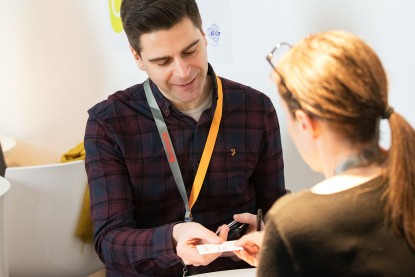 Gain direct access to top doc festival programmers and market representatives with the opportunity to book short one-on-one meetings to discuss your projects and get concrete information in regards to the festival(s) you are interested in.
Participation
If you would like to participate in this format, please pre-register via e-mail (see button below). Please include a short paragraph describing your project and any prior experience in documentary filmmaking or distribution.
You can register for three one-on-one meetings (7 minutes each).
Please indicate your three top choices and three alternative dates.
Meet the Festivals
Stand #201, Gropius Bau, 2nd floor
Please note the list of participating festivals will be updated regularly.