One-on-one Consultations
Sunday, 23 February, 10 - 11.30 am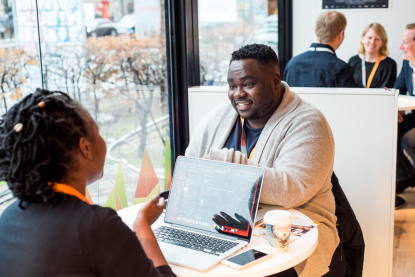 Get tailored advice on your project and on navigating the international market in these 15-min one-on-ones with a leading international industry expert.
Please note that all one-on-ones are fully booked at the moment.
Contact
DocSalon
Stand 201, 2nd floor, Gropius Bau

With
Pnina Halfon-Lang, Executive Director CoPro
CoPro, the Israeli Content Marketing Foundation, is the first and only non-profit in Israel dedicated exclusively to Israeli cinematic content. Every spring, CoPro hosts the Israeli Documentary Coproduction Market and brings commissioning editors, network executives, film fund managers, festival directors, independent producers, sales agents and international distributors to Israel. During the market, the decision makers are exposed to the latest Israeli works in progress in order to create potential international co-productions.