SalonTalks
Friday - Tuesday, 8 - 12th February
Please note that the information currently given below refers to the DocSalon 2019 and is shown in order to offer a general insight. All relevant content will be updated as soon as it becomes available.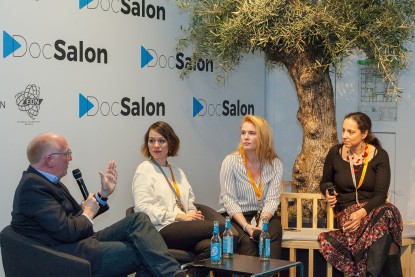 The SalonTalks will focus on current developments and future challenges of the documentary industry in 5 different talks. Formats will vary from short presentations, moderated discussions with experts to one-on-one interviews with key players from the documentary landscape.
Contact
DocSalon
Stand 201, 2nd floor, Gropius Bau

Related Links
Schedule SalonTalks