SalonTalks
Friday - Tuesday, 21- 25 February
Information about the programme will be updated soon.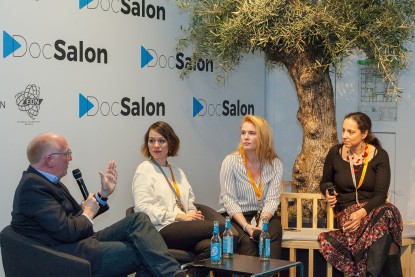 SalonTalks focuses on current developments and future challenges to the documentary industry in five different talks. Formats vary from short presentations, moderated discussions with experts to one-on-one interviews with key players from the documentary landscape.
Contact
DocSalon
Stand 201, 2nd floor, Gropius Bau