Crossing the Bridge between Tech and (Online) Distribution
Tuesday, 12th February, 11.30 am - 1 pm (by invitation only)
Please note that the information currently given below refers to the EFM Horizon 2019 and is shown in order to offer a general insight. All relevant content will be updated as soon as it becomes available.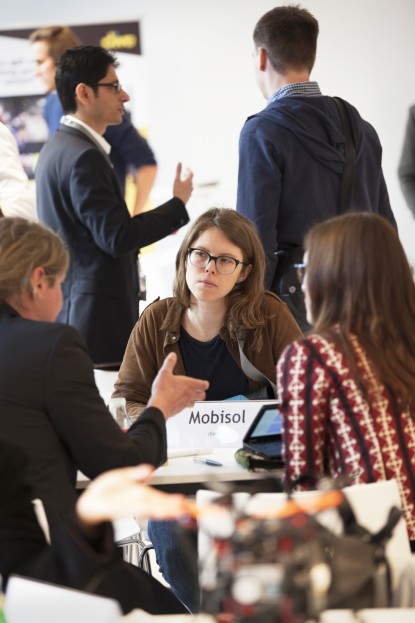 This exclusive session follows-up on a successful first edition of the Building a Bridge between Tech and Online Distribution workshop at last year's EFM. Starting the conversation in 2018 between audiovisual content distribution and tech companies about the future of entertainment services and experiences, the 2019 session focuses on actively tackling concurrent issues together. Emerging and established tech companies will exchange ideas in a working-group format with A/V content distributors, ranging from traditional film distribution to VoD, streaming platforms, and online aggregators.
Where and how can we find, create and share useful data-based insights on audiences from market studies? Are there best practices for approaching bundling strategies among VOD platforms in an ever-growing market? With these questions and more, the issue of reaching diverse audiences with technology will be explored, as well as addressing challenges and opportunities faced in collaborations between tech companies and AV distributors and platforms. The round table session takes last year's event findings to the next level, with a goal of sparking further conversation and enhanced collaboration.
By invitation only.
Contact
EFM Horizon
Berliner Freiheit, 10785 Berlin