Building a Bridge between Tech & (Online) Distribution
Tuesday, February 20, 11.30 am-1 pm
by invitation only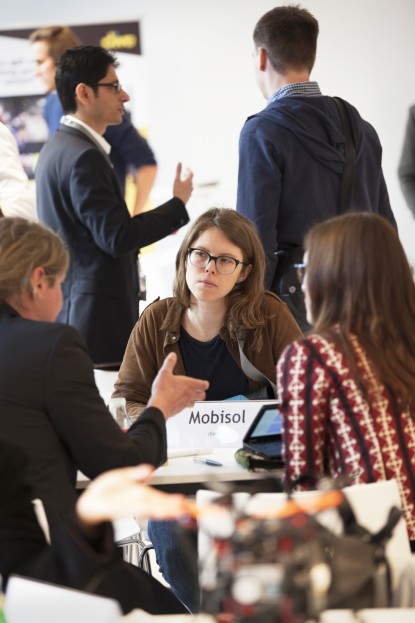 This session focuses on connecting technology companies with audiovisual content distributors (from traditional film distribution to VoD, streaming platforms and online aggregators), with the aim of sparking a constructive and open discussion for enhanced collaboration.
Audiovisual content has found its way to viewers through online channels for quite a while. New technologies seek to define audiences and their needs in overwhelming detail, boosting the visibility of products through targeted campaigns and personalizing user experiences like never before. How might big data, algorithms and AI help distributors become more attractive and competitive? In this roundtable session, AV content distribution companies and tech companies meet face-to-face to start a conversation about how they want to shape the future of entertainment services and experiences together. They'll discuss the benefits and challenges of such collaborations, and explore new ways to share best practices for current and future partnerships between new and old media in the AV industries.
By invitation only.
Contact
EFM Horizon
Berliner Freiheit, 10785 Berlin

Presented by