Producers and International Distributors networking session - Announcement
Associated Event
Watch event
Access: On pre-registration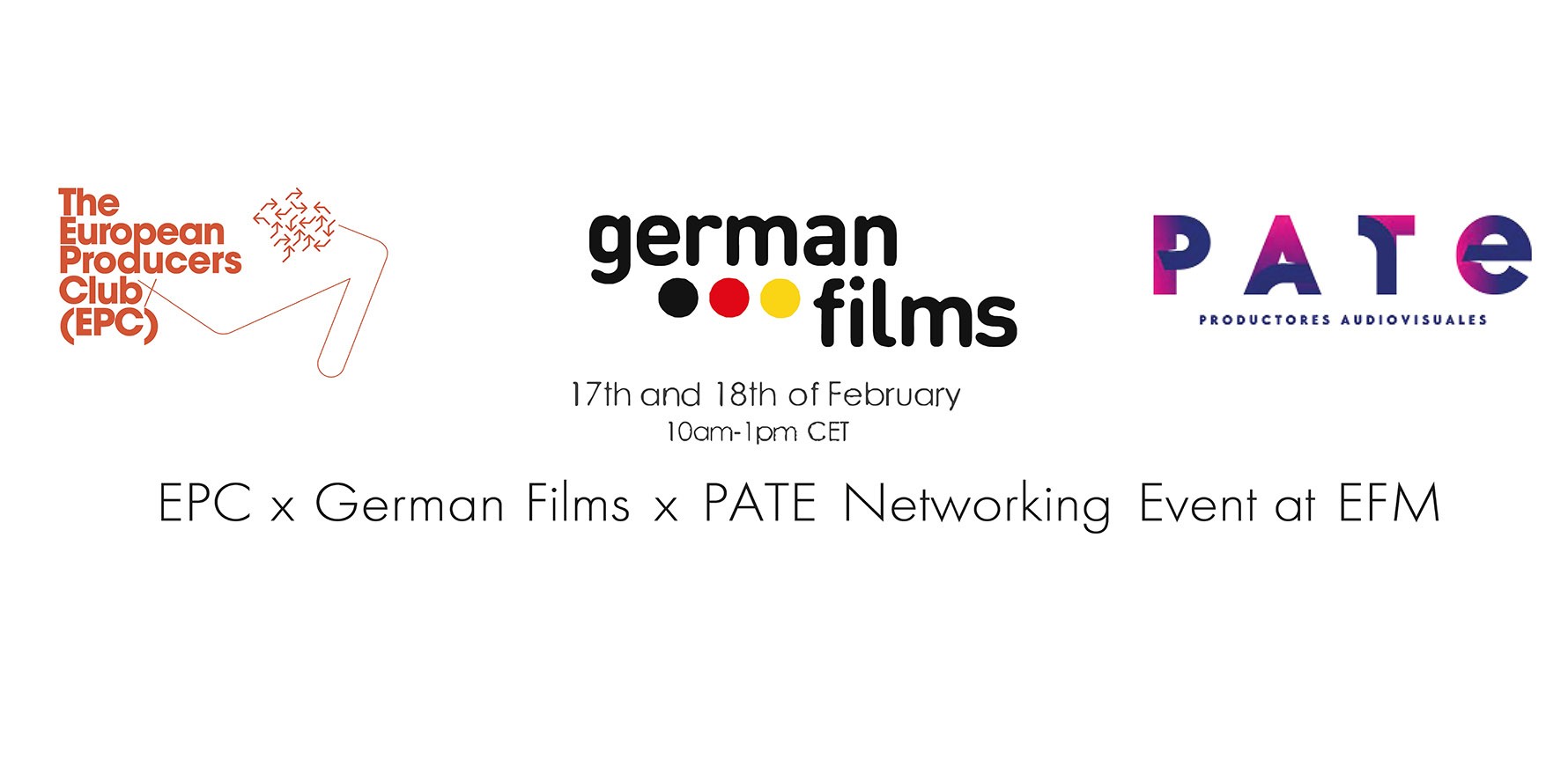 Our day to day works has been very impacted by the current covid crisis, in many ways. One of them being the Rendez vous at the Berlinale that we won't be able to have. It is an important rendez vous for both producers and international distributors, one of the best place, and producer need it as well as international distributors.
For that reason, and in association with German Films and PATE, with the support of Europa International, the European Producer Club (EPC) is organizing two half-days of online meetings session between international sales agents and producers members of EPC* and German producers selected by German Films on the mornings of the 17th and 18th of February.
An online opportunity to meet and mingle, as you would have done at the festival, in a friendly atmosphere.
A selection of International sales agents are therefore invited to present their company and editorial line to participating producers. The latter being able to request meetings with the distributors of their choice to make connection. The meetings and mingling will happen on the morning of the 17th (dedicated to TV content), and the morning of the 18th (feature films sales agents), from 10 am to 1pm (German Time, UTC+1).
To open this event, Simone Baumann, Managing Director of German Films and Alexandra Lebret, Managing Director of the EPC, will be joined by Philipp Kreuzer, Producer and CEO of Maze Pictures and an international distributor for a discussion on the importance of markets, the best time to bring an international distributor within a project and more.
To register, please write an e-mail to info@europeanproducersclub.org
Tags:
Distribution,
Producers
Speakers
Simone Baumann
Alexandra Lebret
Philipp Kreuzer
Jan Krüger
CEO
Port au Prince GmbH
Event Links