Attracting, Keeping and Promoting Diverse Talent
Berlinale Industry Events
Access: By invitation only
Sustainability in all its dimensions has been addressed in different sessions hosted by the BKM at the European Film Market in the last years. In 2023, we want to continue and focus the discussion on Social Sustainability. The international film industry has been heavily impacted by the pandemics at its core, facing an unprecedented shortage of skilled workers. This issue concerns both questions of career entry and practice of the professions, as well as the promotion of young and diverse talent. Even if sound data is lacking on the skills shortage, it shows as a fact: the whole attractivity - and hence, economic sustainability - of the film sector is at stake.
How to make the most of this challenge, and make sure the film industry can rely again on recruiting, maintaining and developing a well skilled workforce? How to offer equitable access, better working conditions, promotion opportunities, fairer remuneration, and make sure to include diverse voices allowing to reflect the reality of society - and be fully entitled actors building a powerful and vibrant cultural life, and social future?
This Event takes place in Haus Huth, 4th floor.
Speakers
Tine Fisher
Director
National Film School of Denmark
Philipp Künstle (he/him)
CEO
Erich Pommer Institut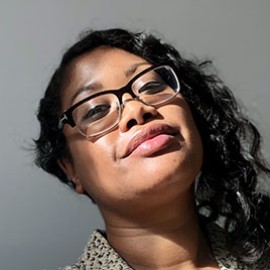 Melanie Hoyes (she/her)
Industry Inclusion Executive
BFI, UK
Diara Sow (she/her)
Cinematographer
Moderator
AC Coppens (they/them)
Founder
The Catalysts, Germany