EFM Morning Brief – Day 2 with The Hollywood Reporter
Berlinale Industry Events
Access: Free access
Kick off your EFM day with our daily EFM Morning Brief - 10 minutes to keep you up to speed with the latest news – today provided by our guest correspondent Scott Roxborough from The Hollywood Reporter, followed by our "what's on for today" to help you navigate our EFM Industry Sessions and spot highlights and tips for the day. Make sure to stay on top of all the essentials and get the latest EFM Buzz, hosted by Wendy Mitchell.
EFM Morning Brief is part of the year-round podcast series Industry Insights – The EFM Podcast presented by the European Film Market of the Berlinale. Hosted by curator-producer Nadia Denton and industry analyst Johanna Koljonen, it delves deep into the rapidly evolving film industry.
The podcast is available on all major podcast platforms, e.g. Spotify or Apple Podcasts.
Speaker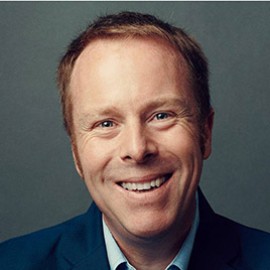 Scott Roxborough (he/him)
European Bureau Chief
The Hollywood Reporter, Germany
Moderator
Wendy Mitchell (she/her)
Contributing Editor and Film Festival Consultant
Screen International