SustainABILITY: Driving Multi-Perspective Solutions to Contemporary Challenges
Berlinale Industry Events
Access: Market Badge & Online Market Badge
From leadership for sustainability, to deconstructing Anthropocene narratives, to embracing eco-centric perspectives, this timely conversation will unpack the many interconnected facets of sustainability, be they social, environmental, cultural and economic. In a contemporary age challenged by seemingly out-of-control human-made crises  - irreversible global heating, energy shortages, pandemics, racial inequity and social inequalities - this future-facing conversation will aim for the bigger picture and ask the essential question of how we, as a global (film) community,  can  sustainably fulfil the needs of today, without challenging future generations to fulfil their own needs?
Drawing on the explorations of the New Nordic Narrative Labs, the experiences of impact-driven (co-)production initiatives from the Global South and sustainability experts from other fields, this interdisciplinary conversation will interrogate the various roles the most powerful medium for social change can play on a planetary level. In doing so, this interactive discussion will highlight the potentialities of the intersections of film and sustainable practices. How can individuals be agents of change? How can action-based narratives become a catalyst for societal shifts? How can we as an industry and a planet move towards a future with greater accountability for the impact of our actions? What is sustainable leadership?
Ultimately, SustainABILITY will provide a platform to collectively explore the cinematic image's unique ability to reimagine a different present and future.  As part of this main conversation, a fireside chat moderated and hosted by Telefilm Canada, will feature the concrete actions undertaken in the last year to support the cross-border collaboration of Arctic Indigenous filmmakers: new partnerships as well as programmes and infrastructure that strive for economic and environmental sustainability in these communities, both in Canada and internationally.
This event takes place at the Event Hall in the Documentation Centre.
Speakers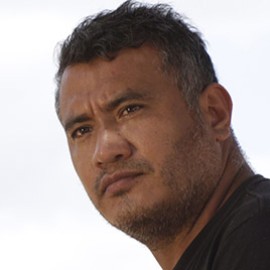 David Hernández Palmar (he/him)
Wayuu | Mentor
If Not Us Then Who?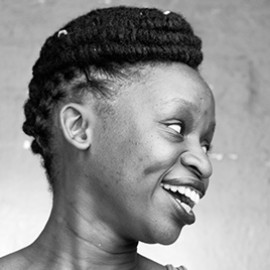 Tiny Mungwe
Producer & Founder
STEPS & ENGAGE, SA
Kerry Swanson (she/her)
CEO
Indigenous Screen Office
Anne Lalja Utsi (she/her)
Managing Director
International Sámi Film Institute
Moderators
Helene Granqvist
President
WIFT Sweden // WIFT International
Valeria Richter (she/her)
Screenwriter & Sustainability Coach
Nordic Factory / New Nordic Narratives Copenhagen
Adriana Chartrand (she/her)
Lead, Indigenous Initiatives & Content Analyst
Telefilm Canada, Canada