Shifting Business Models with an A
Berlinale Industry Events
Access: Market Badge & Online Market Badge
The key shifts we want to explore in this session all start with an A - from Audiences to Advertising through the emergence of ad-supported video-on-demand (AVOD) and free ad-supported TV (FAST) up to Artificial Intelligence. What opportunities does it open up from the independent producers perspective? How does this impact creative content? Which parameters of the business model could shift? Where are new, direct opportunities on the monetizing side by connecting the dots between audiences, producers and distributors? 
We will start this session by sharing insights on audience shifts in terms of content types and demographics, look at the growth of AvoD and FAST as drivers for new content trends, showcasing how small niche content owners may launch a FAST channel, and finally interview AI Film Festival Co-Founder Cristóbal Valenzuela to discuss the future of AI-enabled or generated content in the film and the entertainment industry at large.
This event takes place at the Event Hall at Documentation Centre for Displacement, Expulsion, Reconciliation.
Speakers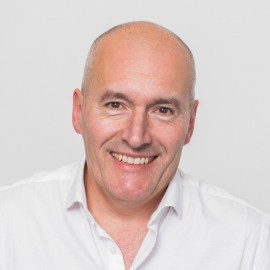 Guy Bisson (he/him)
Executive Director
Ampere Analysis, USA
Johann Rückel
Senior Sales Director DACH
Amagi
Izabela Piotrowska (she/her)
Distribution Director
Video Solutions AG
Cristóbal Valenzuela (he/him)
CEO
Runway
Moderator
AC Coppens (they/them)
Founder
The Catalysts, Germany