Surfing the Waves: Audience Building in a New Period of Changes
Berlinale Industry Events
Access: Market Badge & Online Market Badge
The European film industry is entering a new and heightened phase of disruption, with economic downturn adding to a market, still recovering after the pandemic closures. Cinemas have struggled to win back audiences, particularly for European films. Even the giant US streaming platforms have come under pressure, with falling investment and concern about high levels of customer churn, while new free VOD options and increased competition may have a profound impact in coming years.
Building a sustainable strategy to win audiences in such a climate is complicated, not least in distinguishing between short-term consumer trends and long-term changes to demand. The panel will look at economic, technical and social challenges that are shared far beyond the film industry. But European film clearly needs to find more effective ways to develop coherent and aligned physical and online strategies.
And increasingly innovative responses to change seek to unite the traditional film value chain, finding collective responses to shared issues. These include close marketing and promotion cooperation between distribution, exhibition, festivals and platforms, and the evolution of more data-driven cross-platform campaigns around releases.
Many in the industry have been adapting their models to create more effective engagement between productions and audiences, in cinemas and online. Or more simply, they are changing because the audience is changing. Even for distributor/publishers, with a long track record of adapting to change, it is a challenging time.
This panel will look at how some businesses have been diversifying, extending their distribution, exhibition and festival businesses to include digital development and platforms.
This event takes place at the Event Hall at Documentation Centre or Displacement, Expulsion, Reconciliation.
Speakers
Agnete Juul (she/her)
Distributor
Camera Film
Algirdas Ramaska (he/him)
Festival & Platform
Vilnius International Film Festival
Eduardo Escudero
Exhibitor
Verdi Cinemas
Noortje van de Sande
Platform
Picl
Moderator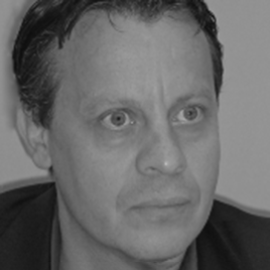 Michael Gubbins (he/him)
Analyst, Journalist & Consultant
UK