Archive Market

Please note that the information currently given below refers to the previous EFM in February 2023.
Contact
Archive Market
Dörte Grimm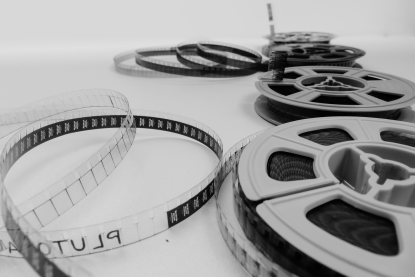 For the fourth time, the EFM shines a light on archives and archival research with a new on-site edition of the Archive Market within Café Connect at the Documentation Centre for Displacement, Expulsion, Reconciliation. Representatives of premier, international footage libraries present their archives and invite EFM participants to discover their collections and discuss specific projects. Renowned research producers offer walk in consultations on archival expertise.
The following archives are participating:
Cézame Music Agency, Bundesarchiv, Getty Images, Filmkontor, akg-images, British Pathé, IMAGO, rbb media / footage Berlin, Documentation Centre for Displacement, Expulsion, Reconciliation, AP ARCHIVE, Huntley Film Archives, SVT International, Bridgeman Images.
Archive producers Monika Preischl, Elizabeth Klinck, Morgane Barrier, Michael Konstabel, Toni Bell & representatives of GRAP will be offering free consultations during the hours of 12pm - 1pm / 4pm - 5pm.
The Archive Market will take place on Tuesday, Feb 21 between 11am - 6pm at Café Connect at Documentation Centre for Displacement, Expulsion, Reconciliation.
Archive Talks:
14:00-14:45
NEW IMPULSES FOR ARCHIVAL RESEARCH IN GERMANY
With the founding of their professional association GRAP e.V. German archive researchers and producers have taken an important step towards formulating their interests and needs for well-functioning and creative work. Cooperation with German television broadcasters is part of their daily practice.
To this end, Michael Konstabel (DE) and producer Marc Lepetit from UFA Doc (DE) talk about working on fictional and documentary projects.
(Marc Lepetit, Michael Konstable, Moderation: Elizabeth Klinck)
14:45-15:30
THE INS AND OUTS OF SUCCESSFUL ARCHIVE PRODUCING FOR FICTION SERIES
Through case studies, two international Archive Producers will give us an inside look into the archival workflow of fictional series productions.
(Morgane Barrier, Monika Preischl, Moderation: Elizabeth Klinck)
You can find the Archive Talks in our EFM Event Schedule.