EFM Goes Global
Please note that the information currently given below refers to the previous EFM in March 2021.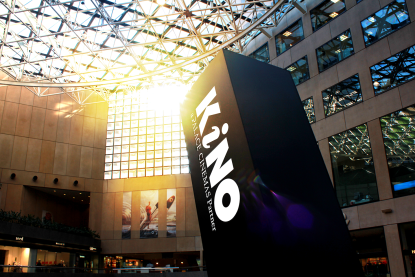 The initiative EFM Goes Global allows invited market participants in key film distribution territories outside Europe to view films from the official Berlinale selection on the big screen. These non public screenings exclusively facilitate to invited distributors the opportunity to acquire great titles from the Berlinale's Line-up.
The physical screenings will be set up in four selected market hubs during the EFM in March, enabling distributors to experience the films in a familiar cinematic atmosphere.
All market hubs are cities with a high density of national distribution companies.
EFM Goes Global is cooperating with well-established industry partners such as festivals, cinemas and film institutions, which will provide the local infrastructure support to the EFM.
Tokyo: The Tokyo International Film Festival, the film and television market TIFFCOM, the Film School of Tokyo, Eurolive Cinema
Melbourne: The Melbourne International Film Festival's MIFF 37ºSouth Market, Palace Cinemas, "The Kino" in Melbourne
São Paulo: Mostra Internacional de Cinema em São Paulo (São Paulo International Film Festival), Espaço Itaú de Cinema – Frei Caneca
Mexico City: IMCINE (the Mexican Institute of Cinematography), Cineteca Nacional de México
Non public market screenings, on invitation and registration only.
Contact
EFM Goes Global
Monika Fabig