360° VR Screenings
The 360° VR Screenings will be presented at the new screening venue "VR Cinema at Marriott", which provides the ideal infrastructure to present VR content, thanks to our partner INVR.
Related Sites
in cooperation with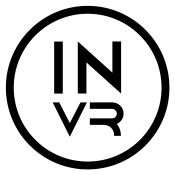 Please note: Admission only for Market Badge holders.
Screening Schedule & VR Library
Location: VR Cinema at Marriott
Opening hours: The cinema is open daily from 10 am - 6 pm.
Experience all VR projects in the VR Library from the 12th to 13th February.
Collection of the best VR projects from the 2019 Sundance Film Festival. Boundary-pushing storytelling combines technology and aesthetics to offer audiences an insight into the new future of immersive cinematic experiences.
Livestream from YUKI <3
by Tsung-Han Tsai
The Tide: Episodes 1 & 2
by Taekyung Yoo
RocketMan360
by Millo Simulov
Along with UniFrance, the international distribution companies Diversion Cinema and Wide Management invite you to discover their latest VR acquisitions presented in the world's most prestigious film festivals.
Wild Immersion – Africa
by Adrien Moisson & Raphaël Aupy

The Real Thing
by Benoit Felici & Mathias Chelebourg

Elegy
by Marc Guidoni

11.11.18 360
by Sébastien Tixador

Dreams of Blue
by Valentina Paggiarin