Berlinale Series Lounge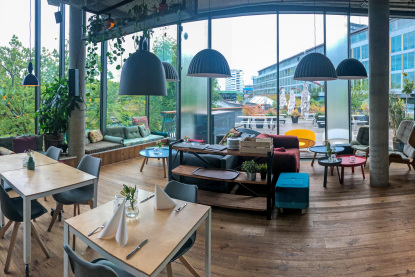 We are creating a meeting space exclusively open to all participants of Berlinale Series Market and Berlinale Series guests: The Berlinale Series Lounge. Meet with your peers and colleagues in the cozy and relaxed atmosphere of this Berlin coffee shop and bar just a few steps from the Zoo Palast.
---
Receptions
The Berlinale Series Lounge offers the opportunity to host exclusive networking receptions. Welcome new clients and connect with potential business partners while enjoying cold drinks and a selection of snacks. We are happy to host your reception. Please get in touch for details on prices, available time slots as well as food and beverage options.

Available from Monday - Wednesday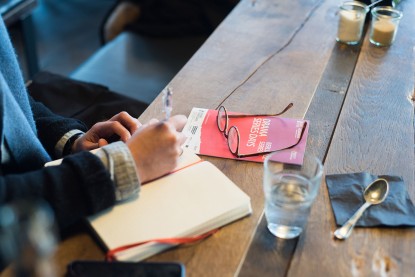 Industry Tables
In a separate part within the Berlinale Series Lounge, a limited amount of Industry Tables is available on a first come, first serve basis. Use the opportunity to present, connect and do business at your own branded table during Berlinale Series Market & Conference. Please get in touch for more information.
Opening Hours:
Monday 9 am - 6 pm
Tuesday 9 am - 6 pm
Wednesday 9 am - 2pm