Imprint
Liability
Despite careful control of the content we are not liable for the content of external links. The owners of the external sites are responsible for the content of the linked websites.
Exemption of liability
Despite careful scrutiny, the editors do not guarantee the correctness, relevance or completeness of the information published on this website. In the case of material or non-material damages resulting from the use of the offered information, absolutely no liability claims directed at the editors are to be asserted. The editors reserve the right to change the website in its entirety or in part without notice, or to stop publishing entirely.
All trademarks appearing on our website, and most likely protected by others, are subject to the conditions of the copyright and trademark rights of the registered owner. Simply by being named on our WebPages should not lead to the conclusion that these trademarks are not protected by third party rights.
EMAS – Eco-Management and Audit Scheme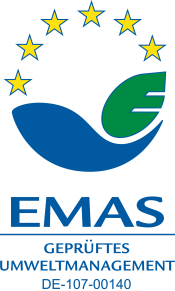 Website
The European Film Market's communication/advertising department and the compartments are responsible for the content.
Responsible according to § 55 Abs. 2 RStV:
Dennis Ruh
Content
Juli Schymik, Inga Jäger, Antonia Jonas, Emily Green, Jacqueline Krug
Andrew Amondson (text)
Martina Bleis (Berlinale Co-Production Market)
Coordination
Stefanie Eisenschenk, Jens Romanski

Concept & Implementation
Manuela Guddait
Pamela Weiss
Stefanie Eisenschenk
Jens Romanski
Technical Implementation
interactive tools
www.interactive-tools.de
Design & Layout
Exozet Berlin GmbH
www.exozet.com
Key Visual EFM 2021 Online
Illustration by Irmela Schautz
CMS
e-spirit
Maintenance Service
UNT–Systemhaus Kosmecki
The Berlin International Film Festival is funded by the Federal Government Commissioner for Culture and the Media.

All Rights © Berlin International Film Festival
Potsdamer Platz 11
10785 Berlin
Germany
Content is subject to change