Advertise at the EFM
Please note that the information currently given below refers to the previous EFM in February 2023.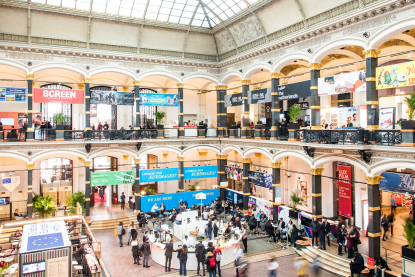 Every year the film world turns its attention to the European Film Market for the latest in the business, making it the perfect place for your company to advertise.
We are more than happy to be back, offering you the full range of advertising possibilities for this year's edition of the EFM.
Please, check below to find your best deals and contact us any time.
Contact
Advertising
Jana Wolff & Maximilian Reich

Indoor
Outdoor
Online
Package Deals
Publications
Downloads