EFM Industry Sessions 2022
If you are a press representative and wish to report on the EFM Industry Sessions, please contact our press agency at in order to request access.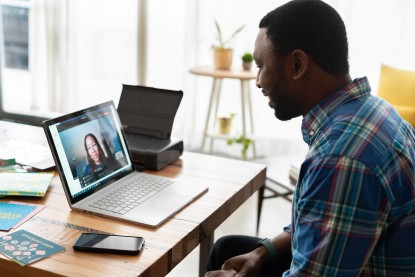 This year's Industry Sessions with the overall motto 'Shaping Change' will move online, providing a space to do business, to get inspired for new perspectives, explore, think ahead and exchange ideas together.
We understand that joining forces is more important than ever and that a focused and tailored conference can facilitate achieving this goal. Most of us are also more and more interested in interdisciplinary approaches to be inspired and gain insights for the solutions our industry needs now.
Serving as a compass for new strategies and sustainable business models, the EFM Industry Sessions bundles forward-looking, pioneering developments of social, technological, economic and creative nature and provides an outlook into the future of the film and entertainment industry.
The Industry Sessions will provide you with an online comprehensive programme featuring online opening and closing events alongside a host of conversations, think tanks, workshops, masterclasses and community building formats as well as networking opportunities covering all sectors of the industry.
Our goal is to encourage you to look closer and ignite ideas for new business models including sustainable development.