EFM Startups
"In an industry that is often too keen on sticking to the tried and tested, EFM Startups takes the important step of putting focus on innovation."

Ben Johnson, CEO, Gruvi
EFM Startups Alumni 2018
---
The application process for the EFM Startups 2024 will start by mid-September.
EFM Startups 2024
Building on our eight successful editions, EFM Startups will present innovative, international entrepreneurs working in the area of production, development and distribution in the film and audio-visual media industries at the EFM 2024.
The companies selected to participate in EFM Startups will be carefully curated to showcase new ideas in the intersection between media and technology - be it in development, production, distribution or marketing - which are essential to the industry's survival and future growth in a rapidly changing landscape.
The selected companies participating in the EFM Startups 2024 will pitch their Startup to producers, programmers, financiers, sales agents and distributors; attended by a series of matched one-on-ones with producers and other industry professionals and will take part in selected events. Ahead of the market, they will be prepped for the EFM Startups with personal and group meetings as well as a series of pitch training sessions.
---
EFM Startups Alumni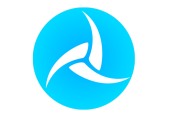 AIVA Luxembourg

Aiva is the Artificial Intelligence which quickly composes emotional soundtracks for content creators. She has learned the art of music composition by reading through a large collection of partitions, written by the greatest composers to create a mathematical model representation of what music is. This model is used to write completely unique music.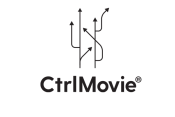 CTRLMOVIE Switzerland / USA

CtrlMovie owns a unique and patent-pending IP, which allows to create seamless interactive movies of cinematic quality for mobile devices, interactive theatrical screenings and home entertainment. CtrlMovie creates interactive movies on its own and offers its technology and services to third party producers in the entertainment, advertising and education industries. In 2016, CtrlMovie launched its first feature-length production called "Late Shift", which has received international critical acclaim.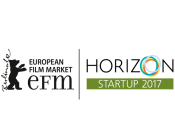 DIVE Spain

DIVE is a context discovery platform. It gives immediate answers to all the questions and curiosities that resonate on your mind while you are watching your favourite movie or TV show. DIVE makes the whole experience of watching movies of TV series "contextually immersive".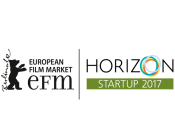 ILLUSION WALK Germany

Illusion Walk developed a virtual reality platform named "Immersive Deck" where users can walk in large-scale virtual spaces, interact with reality, and also feel the experience with several senses. It combines the latest hardware technology and real-time graphic rendering with positional tracking to establish highly immersive experiences and also develop interfaces to integrate external studio content, photogrammetry, and techniques for efficient production in virtual worlds.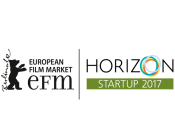 MOBISOL Germany

Mobisol, a leading player in decentralized solar electrification, offers a clean and affordable alternative to fossil fuels for lower-income households and small businesses in rural Sub-Saharan Africa. Combining solar energy with mobile payment technology, Mobisol designs, procures, distributes and services large solar home systems. Mobisol aims to combine its high-quality entertainment products with valuable, target-group centered content.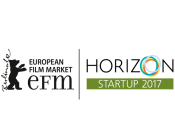 NATIVE STUDIOS CREACE Germany

Native Studios' mobile-video app CREACE provides users with instant storytelling skills – on brand and at scale. Mobile video is all the rage, but leveraging user generated video is tricky: threshold for users is high, participation is low and the resulting content is inconsistent. CREACE solves this problem by fusing guided user video with professional content, automatically and at scale: easy in-app guidance is lowering the threshold for users, while professional packaging allows consistent messaging, branding and quality-control for brands / media partners.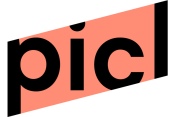 PICL Netherlands

PICL is an initiative by Herrie Film & TV to assist independent Dutch and European films and documentaries in cultivating larger audiences and in helping cinemas create new possibilities to present these films to their audiences. To do so, Stichting Nederlandse Filmpromotie (SNFP) was founded in 2016 with the objective to help cinemas find larger audiences for new quality films and documentaries by means of a video player offering films through their own websites as well as in their screening rooms.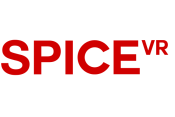 SPICE VR Germany

SPHERIE, produced by SpiceVR, is the first drone system specifically designed for capturing 360° VR film. It combines modern drone- and VR-technology to allow full spherical VR-capturing of moving situations and static environments. This free-floating camera system produces VR motion picture without capturing any equipment, camera team or the drone itself. SPHERIE is highly effective at filming in close quarters and long-range, indoors and outdoors. SpiceVR uses Spherie to create VR films of never before-seen quality.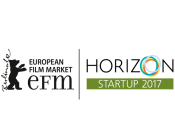 VIORAMA Germany

Viorama set out to pioneer new technologies for audiences to experience immersive, interactive content in Virtual and Augmented Reality. It launched Splash, the first mobile app ever to enable users to record and share 360 videos using their phone. Applying knowledge gained from Splash, which has the largest online community for user generated 360 videos, Viorama has been developing a new app that put users virtually into the movies. As of 2019, Viorama discontinued its services.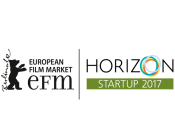 VIRTELIO Luxembourg

Realab brings together talented creators and technophiles to develop new apps and software with 3 words in mind: simple, user-friendly and innovative. Realab is working on a software to create VR movies with multiple storylines, adjusting the story to the viewers' unconscious behavior: Virtelio. With Virtelio anyone can create interactive non-linear VR movies with multiple storylines in just a few simple clicks, no coding required.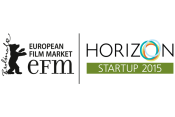 DAILYME Germany

Dailyme TV is an on-the-go TV service. Users can define their personal favourites, which are automatically downloaded and compiled as soon as the device connects to a WiFi. The portfolio contains German and English shows, series, and movies as well as news, documentaries and kids programs from channels like ARD, ZDF, ProSieben, BBC.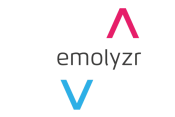 EMOLYZR Germany

Emolyzr measures the emotional impact of communication (trailers, clips, storyboards, etc.) by using advanced and reliable neuroscientific methods. Clients gain deep and unique insights to communicate with a maximum impact on their target group behavior.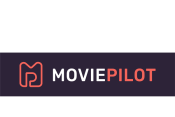 MOVIEPILOT Germany

Moviepilot.de is one of Webedia's platforms for movies and cinema. Webedia's platforms connect over 7 million movie lovers with news and stories that matter and completes their offer with games, sweepstakes, and campaigns. For b2b customers Webedia's offers include high level social media marketing and publishing services.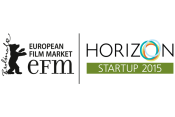 SOCIUS Germany

Socius is a digital marketing tool that transforms content from social media into an engaging brand story by filtering the best posts into your social hub. Filmmakers can create an online experience by combining exclusive behind the scenes content with reactions from fans and critics.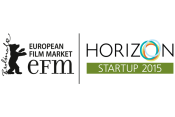 TVIB Germany

TVIB bridges the gap between on-air and online. The TV spot recognition technology detects and recognizes TV spots as soon as they air. tvib uses that data to analyze and optimize the interplay between TV and web marketing campaign by measuring the ad effects on the relevant websites.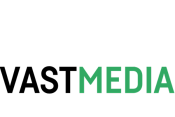 VAST MEDIA Germany

VAST MEDIA is an independent research and consulting company, analyzing and benchmarking digital projects and content marketing campaigns launched by broadcasters, studios, and TV producers worldwide. VAST MEDIA focuses on how to advertise and extendTV shows, series and films online. In July 2018, VAST MEDIA became part of digital agency BIG SUN.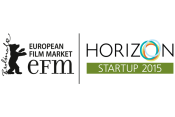 VIDEOPATH Germany

Videopath was an easy-to-use and powerful solution for organisations using video to better communicate with customers. It was designed to optimise marketing videos and explainers by allowing users to insert web elements like websites, blog posts and pictures directly into the video. This increased the effectiveness of the video by improving engagement and increasing conversion. As of 2018, Videopath discontinued its services.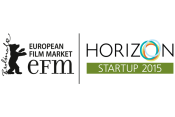 VIGOUR Germany

Vigour is a young company with a fresh perspective on multi-screen content consumption. It increases content engagement and drives monetisation for their clients using the opportunities of an increasingly connected world. Their flagship product enables media companies to offer their target group yet unseen multi-screen interaction over different platforms and devices. As of 2019, Vigour has joined forces with 24i Media.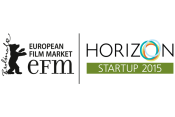 WONDERLAMP Germany

Wonderlamp Industries is founded by visionary media technology experts and film professionals. With his combined know-how DJINNI has been created - an integrated software solution that makes it easy, fast, and affordable to produce animated content while it maximizes the creative potentials over the whole production process.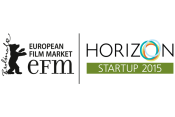 ZOOBE Germany

Zoobe was an app, allowing the creation of customized video avatar messages. Recognition technology synched the lip movements of the animated cartoon video avatars while the user recorded the audio. The video message could be shared one-by-one or to a larger audience via link. As of 2017, Zoobe discontinued its services.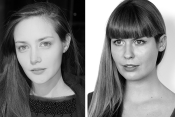 Irina Albita, Co-Founder
Maria Tanjala, Co-Founder
BIG COUCH London, UK
"EFM Startups champions talent and ambition while inspiring startups founders with the confidence to reach their highest goals."
---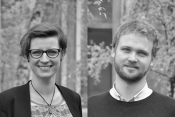 Martina Berger, Co-Founder and CEO
Jannis Funk, Co-Founder
CINURU RESEARCH Potsdam, Germany
"The EFM Startups initiative provided a valuable showcase for our company early on and helped us grow our international networks in more ways than we would have imagined!"
---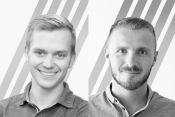 Lino Fingerhut, Creative Director
Tom Orzikowski, Co-Founder and CEO
EYECANDYLAB Unterfoehring, Germany
"It was an awesome experience, especially the individual organization and the good matchmaking were blast!"
---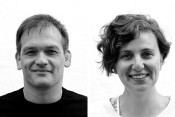 Ben Johnson, CEO
Mirona Nichola, COO

GRUVI London, UK
"In an industry that is often too keen on sticking to the tried and tested, EFM Startups takes the important step of putting a focus on innovation. We, at Gruvi, are very grateful to have been given the opportunity to showcase our activity and upcoming projects in the context of the European Film Market."
---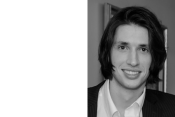 Harold Dumur, Founder & CEO
OVA Montreal, Canada
"EFM Startups initiative 2018 is a mélange of ideas for those who are willing to think outside the box. From my point of view, it is more than just a festival for film. It's also about how technology is at the core of this evolving sector. By grouping all these fields together, it forces the participant to realize that new ideas emerge when concepts cross multiple medium. It's a kind of a crystal ball for film industry."
---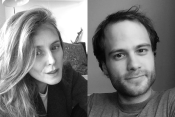 Sean Walpole, Head of Legal and Acquisitions
David Sarlos, Founder
VIALOG London, UK
"EFM Startups is a unique visibility opportunity for startups in the international movie industry. We were fortunate to be part of the programme, and have met with film festival programmers, producers and agents to test our assumptions and better define our propositions. Empowered by new contacts and their insights, Vialog can now provide better solutions as the ultimate mobile video app for discussing films at festivals."
---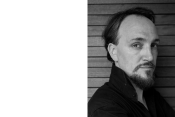 Cyril Tuschi, Founder & CEO
YOU-VR Potsdam, Germany
"The EFM Startups initiative was the best and smoothest pitching and meeting experience I had with You-VR. It all worked in a charm. Thank you!"