AI: Film's New Normal?
Pragmatic AI for the Entire Production Cycle
Tuesday, 25 February 2020, 11.30 am - 1.30 pm
Please note that the information currently given below refers to EFM Horizon 2020 and is shown in order to offer a general insight. All relevant content will be updated as soon as it becomes available.
Contact
EFM Horizon
Berliner Freiheit, 10785 Berlin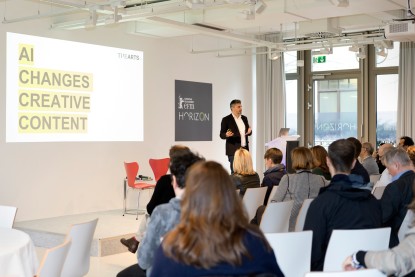 Artificial intelligence is becoming part of everyday reality for professionals working across the entire film ecosystem. From idea generation and scriptwriting, to shooting and post-production, and all the way through to distribution and marketing, AI is enabling new levels of efficiency, profitability, strategic decision-making and perhaps even creativity. This AI session will take a deep dive into the evolving capacities of this technology, with a pragmatic focus on the factors that matter most for film and entertainment business.

Moderated by AC Coppens (The Creatives' Catalysts)
---