EFM FilmTech Meetup: Female Founders Driving the Future of Film
Monday, 24 February 2020, 7.30 - 9.30 pm
A fireside chat live-recorded for the Film Disruptors podcast
Pre-registration for this event is available. Please note that all EFM Horizon events require a Market Badge or Press Accreditation.
Contact
EFM Horizon
Berliner Freiheit, 10785 Berlin

In their wide-ranging conversation, Nadira Azermai, Catherine Downes, Maria Tanjala and Alex Stolz will address the disruption currently happening in the international film industry, their views on how new technologies and the use of data are changing the film business, the current state of diversity in the industry, and their experience in building and growing a tech startup in this environment.
The FilmTech Meetup Berlin is a monthly speaker and networking event with the aim to explore the touchpoint between the film industry and the start-up & tech world. The February edition of the meetup will take place at the European Film Market during the Berlin International Film Festival.
Presented by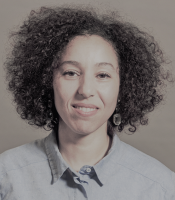 Nadira Azermai is Founder of ScriptBook, a high-tech company that provides artificially intelligent screenplay analysis and box office forecasts. ScriptBook was conceived when Nadira wrote her Master's thesis on using artificial intelligence to quantify story-parameters into a predictive model. This would enable content creators to assess their projects objectively and avoid financial failure.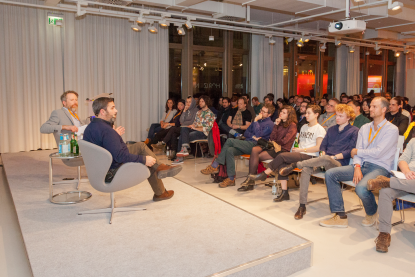 Alex Stolz is a London based senior executive, strategist and broadcaster with high-level experience across Film, TV and Digital over 18 years. He is the producer of the Film Disruptors podcast, which is about sharing insights and expertise from the players reshaping the business and art of storytelling.
Speakers:
Nadira Azermai (CEO and Founder of ScriptBook)
Catherine Downes (CMO, COO and Co-Founder of Usheru)
Maria Tanjala (Co-CEO and Co-Founder of FilmChain and Big Couch)
Moderated by Alex Stolz (Film Disruptors, Podcast)