Industry Debates
Friday - Sunday, 21 - 23 February 2020
Please note that the information currently given below refers to the EFM Horizon 2020 and is shown in order to offer a general insight. All relevant content will be updated as soon as it becomes available.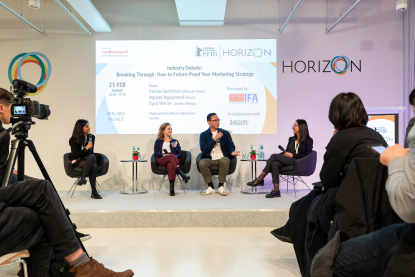 In the ever-changing landscape of film, media, and entertainment, the EFM Industry Debates provides opportunity to further explore and discuss current issues impacting the international film community. In 2018, the EFM Industry Debates have been refreshed under EFM Horizon and are more interactive than ever, covering three relevant industry topics, latest ground-breaking developments and the growing inter-connectivity amongst the film, media, tech, and business sectors. In 2020, the EFM Industry Debates will focus on innovative storytelling, the streaming landscape, especially niche VOD, and future-proofing marketing strategies.
Contact
EFM Horizon
Berliner Freiheit, 10785 Berlin

EFM Horizon
Industry Debates presented by IFA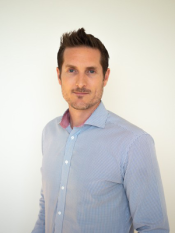 What will be the storytelling of tomorrow? How will stories evolve with a new generation of creators, and how will the industry develop and support these voices in innovative ways? Starting with a keynote by Tyler Mitchell and followed by a panel, our industry experts will predict if new formats will radically change the stories we tell, and also, if traditional feature films can evolve in the way they approach narratives.
Tyler Mitchell is a producer and entrepreneur whose experience sits at the nexus of content creation, storytelling and working with leading talent. As the Head of Imagine Impact, Mitchell is democratising access to the entertainment industry and innovating the way studios, producers, directors and representatives connect to writers and material to bring the next great television shows and films to fruition.
Speakers:
Mette Damgaard-Sørensen (Artistic Director, New Danish Screen)
Juan Diaz Bohorquez (European Director, World Building Institute)
Tyler Mitchell (Head of Impact, Imagine Impact)
Moderated by Wendy Mitchell (Screen International)
In Collaboration with
Berliner Freiheit
within walking distance to the Marriott Hotel
Friday, 21 Feb
4 - 5.30 pm
The disruptive power of streaming services on the film industry will only increase in 2020 as new studio-backed streamers — Disney+, HBO Max, NBCUniversal's Peacock — join Netflix, Amazon Prime and Apple TV+ in the pursuit of subscribers worldwide. Alongside the giants, independent services, focused on arthouse and niche audiences, are struggling to carve out a following among film fans outside the mainstream. The potential for independent cinema to be made, and seen, by a global audience has never been greater. But how can independent producers and filmmakers, particularly from disadvantaged groups or regions, get their films made and seen in this new, winner-take-all online marketplace? What do the streamers want and what will this new online age mean for the future of cinema?
Speakers:
Jonah Blechman (Executive Director of Communications, revry)
Sophie Brüggemann (Senior Data Analyst, Spinnin' Records)
Efe Çakarel (Founder and CEO, MUBI)
Richard Cooper (Research Director, Ampere Analysis)
Philipp Hoffmann (Managing Director, Rushlake Media)
David Kosse (VP International Film, Netflix UK)
Jaume Ripoll (Co-Founder and Head of Content and Development, Filmin)
Moderated by Scott Roxborough (The Hollywood Reporter)
In Collaboration with
Berliner Freiheit
within walking distance to the Marriott Hotel
Saturday, 22 Feb
4 - 5.30 pm
There has never been more high-end content at audiences' fingertips, and – for that very reason – it has never been more challenging to get content seen and recognized. How do film and TV producers, distributors and sales agents ensure their projects are breaking through, and what game-changing strategies and packaging techniques are they employing to create dialogue and buzz around content? Our panel of industry leaders, from across both film and TV worlds, discuss everything from viral marketing to impact campaigns and community building to illuminate the marketing savvy required in the new age of content.
Speakers:
Karina Gechtman (Head of International Marketing and Publicity, Altitude Films)
Nguyet Nguyenová (VP Asia Pacific and Central Europe, Gruvi)
Ryan Werner (Senior Executive, Cinetic Media)
Moderated by Manori Ravindran (Variety)
In Collaboration with
Berliner Freiheit
within walking distance to the Marriott Hotel
Sunday, 23 Feb
4 - 5.30 pm
Breaking Through: How to Future-Proof Your Marketing Strategy