Nobody Knows Anything
From Fragmentation to Convergence: How to Prepare for the Streaming Era
Saturday, 22 February, 2 - 3.15 pm

Pre-registration for this event is available.
Please note that all EFM Horizon events require a Market Badge or a Press Accreditation.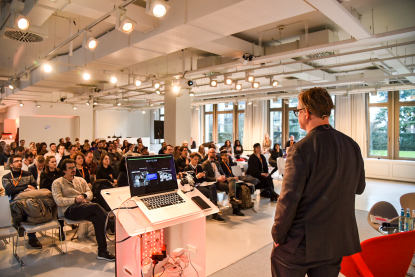 Future-proofing productions in the era of media convergence and streaming has never been more important. Our panel brings together experts in the area of entertainment, finance and technology to discuss how best practices can be implemented for content to find the right audience and distribution channel.
Speakers:
Irina Albita (Co-Founder FilmChain and Big Couch)
Mark Foligno (Joint Managing Director, Corestar Media Limited; Executive Producer of "The King's Speech" and "Moon")
Phil Hunt (Co-Managing Director, Bankside Films)
Moderated by Kayvan Mashayekh (Founder of Producers Without Borders).
Contact
EFM Horizon
Berliner Freiheit, 10785 Berlin

In Collaboration with