About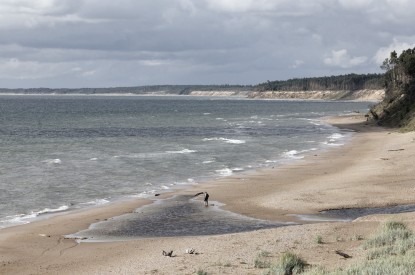 Supported by the Estonian Film Institute, the National Film Centre of Latvia and the Lithuanian Film Centre, the vibrant film scene of the three Baltic states will present itself from a variety of perspectives at the Berlinale's EFM 2023.
The "Country in Focus" initiative offers the film industry of the Baltic countries a special platform and their filmmakers the opportunity to introduce themselves in greater depth and to highlight certain aspects of their activities.
The opportunity to focus on and extensively present film countries such as the Baltic states at the market supports not only the EFM's relationships with individual film industries internationally, but also fosters exchange between the film industries themselves.
"Baltic Countries in Focus" at the EFM is an important global showcase for Baltic creators that will enable Baltic content to reach new audiences and will create new export opportunities for its industry.
The main program will provide many opportunities to network with Baltic producers, distributors, investors and creators and to get to know Baltic productions and co-productions.
Contact
Baltic Countries in Focus
Jana Wolff

Baltic Countries Stands
Gropius Bau G09 / G10 / G11