Berlinale Series Market
Contact
Baltics in Focus
Jana Wolff

Baltics Stands
Gropius Bau G09 / G10 / G11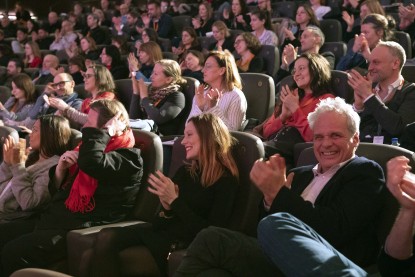 Berlinale Series Market, a joint initiative of the European Film Market, the Berlinale Co-Production Market and Berlinale Talents, organised in close collaboration with Berlinale Series, will once again host professionals from around the world for its three-day event and present an exciting programme of screenings, a selection of projects, inspiring talks as well as networking events. Within the framework of this year's Berlinale Series Market, a Baltic event will highlight the Baltic countries' strengths in serial content.
Baltic Series Showcase
Tuesday, Feb 21, 2 – 3.30pm at CinemaxX 1
Come get a glimpse of local Baltic series projects, big international collaborations with the Baltics and the producers that are pushing them forward.
During the showcase, each country will present their local projects such as TROLL FARM (Lithuania), MUTINY AND SOVIET JEANS (Latvia), TRAITOR (Estonia), WHO SHOT OTTO MÜLLERW (Estonia) and international collaborations like CLARK and STRANGER THINGS (Netflix), German TV series SISI (ZDF), CHERNOBYL (HBO) and FISHER KING. Also, "TV Beats Forum" is behind several global success stories and the place to meet the key players from the Baltic region.
Related Links