EFM Startups
Sunday-Tuesday, 10-12 February 2019
At the centre of Europe's most exciting Startup hub - Berlin - the European Film Market selects 10 leading tech entrepreneurs and connects them with the film and media industries under the banner of EFM Horizon.
EFM Startups is expanding and for the first time applications from companies around the globe will be accepted.
Under this innovative platform, 10 international Startups will be selected to participate in 3 days of meetings, networking and presentations to the international industry. The companies selected to participate in EFM Startups will be carefully curated to showcase new ideas in the intersection between media and technology - be it in development, production, distribution or marketing - which are essential to the industry's survival and future growth in a rapidly changing landscape.
Contact
EFM Startups


Karen Arikian

Call for Proposals Now Open
If you are interested in taking part in EFM Startups, please click the button for application and guidelines (application period open until the 4th January 2019). There is no cost for submission.
Download PDF
The selected companies will be introduced to the industry in a formal group pitch and presentation at EFM Horizon headquarters - Berliner Freiheit on Potsdamer Platz. Pre-arranged one-on-one meetings with hand-picked top-level industry professionals, as well as in group meetings with various catalyst organizations will round out the program. On the 11th and 12th February, the EFM Startup companies will be present at their stands in the prestigious Gropius Bau, headquarters of the European Film Market, for ongoing networking and individual meetings.
Supported by

Quotes from 2018 Participants in EFM Startups: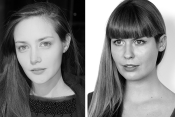 BIG COUCH London, UK
"EFM Startups champions talent and ambition while inspiring startups founders with the confidence to reach their highest goals."
---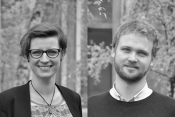 Martina Berger, Co-Founder and CEO
Jannis Funk, Co-Founder
CINURU RESEARCH Potsdam, Germany
"The EFM Startups initiative provided a valuable showcase for our company early on and helped us grow our international networks in more ways than we would have imagined!"
---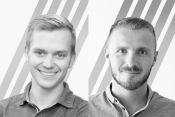 Lino Fingerhut, Creative Director
Tom Orzikowski, Co-Founder and CEO
EYECANDYLAB Unterfoehring, Germany
"It was an awesome experience, especially the individual organization and the good matchmaking were blast!"
---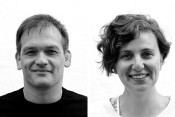 Ben Johnson, CEO
Mirona Nichola, COO

GRUVI London, UK
"In an industry that is often too keen on sticking to the tried and tested, EFM Startups takes the important step of putting a focus on innovation. We, at Gruvi, are very grateful to have been given the opportunity to showcase our activity and upcoming projects in the context of the European Film Market."
---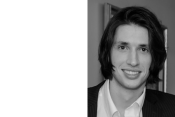 Harold Dumur, Founder & CEO
OVA Montreal, Canada
"EFM Startups initiative 2018 is a mélange of ideas for those who are willing to think outside the box. From my point of view, it is more than just a festival for film. It's also about how technology is at the core of this evolving sector. By grouping all these fields together, it forces the participant to realize that new ideas emerge when concepts cross multiple medium. It's a kind of a crystal ball for film industry."
---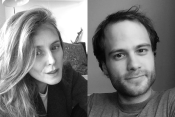 Sean Walpole, Head of Legal and Acquisitions
David Sarlos, Founder
VIALOG London, UK
"EFM Startups is a unique visibility opportunity for startups in the international movie industry. We were fortunate to be part of the programme, and have met with film festival programmers, producers and agents to test our assumptions and better define our propositions. Empowered by new contacts and their insights, Vialog can now provide better solutions as the ultimate mobile video app for discussing films at festivals."
---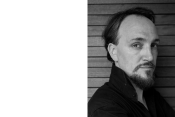 Cyril Tuschi, Founder & CEO
YOU-VR Potsdam, Germany
"The EFM Startups initiative was the best and smoothest pitching and meeting experience I had with You-VR. It all worked in a charm. Thank you!"