EFM Startups
Monday, February 19, 10 am-12.30 pm
At the centre of Europe's most exciting startup hub, Berlin, EFM Horizon presents 10 leading tech entrepreneurs from throughout Europe and connects them with the film and media industries. EFM Startups, successfully launched in 2015 provides EFM industry professionals with the opportunity to tap into carefully curated startup companies, who have developed and implemented new strategies and tools for tackling the challenges facing the industry today.
Whether in development, production, distribution or marketing, new ideas in the tech world are essential to the industry's survival and its future growth.
The curated startup entrepreneurs are introduced in a formal group "pitch" presentation at EFM Horizon on Monday, February 19 (10 am-12 noon) and afterwards participate in one on one meetings with top level industry professionals. The EFM Startups are based in PopUp offices in the Central Hall of the Martin-Gropius-Bau (Monday + Tuesday, February 19 + 20).
Supported by

If you would like to meet with the EFM Startups, please send your request to with the subject lines specifying 'MEETING REQUEST'. Please include the companies you would like to meet.
Participating Startup Entrepreneurs 2018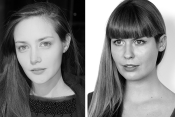 BIG COUCH London, UK
BIG COUCH has established a reputation in the film industry with CREWFUNDING, a new finance model, which helped indie film producers fund their films in the UK, Iceland, Spain, Italy, and NY. They financed and recruited for films backed by the BFI, Creative Scotland, Icelandic Film Centre and produced by BAFTA-award winning producers. Big Couch is currently working on a revenue distribution platform on the blockchain. The new product establishes how networks of smart contracts can support film and digital projects with the worldwide exploitation of their content.
---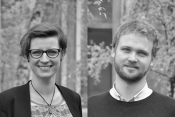 Martina Berger, Co-Founder and CEO
Jannis Funk, Co-Founder
CINURU RESEARCH Potsdam, Germany
CINURU RESEARCH works toward a future in which movie-going is a truly digital experience. While film production, distribution, and even exhibition have been digitized in recent years, the movie industry's customer relationship still remains mostly analog and anonymous. Rooted in research and having a strong background in analytics, the start-up based in Babelsberg collects and analyzes customer data from their cinema loyalty app CINURU and help cinemas and distributors understand, reach, and retain their audiences.
---
Jacob McPherson, Audience Engagement Executive
Victoria Thomas, Founder and Managing Director
CUES Edinburgh, UK
CUES is an analytics company that provides a bespoke audience attention report specifically for the film industry. We track and analyse online interactions around your title and provide a comprehensive analysis of the territories where your film is likely to find a receptive audience.
---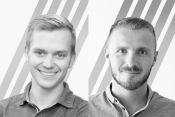 Lino Fingerhut, Creative Director
Tom Orzikowski, Co-Founder and CEO
EYECANDYLAB Unterfoehring, Germany
Welcome to eyecandylab! With augmen.tv enjoy the revolution of video and television by experiencing disruptive Augmented Reality technology. Bridging the first screen (TV) with the second screen (smartphone, tablet) you get access to highly engageable, interactive and entertaining 3D AR content. The app detects the first screen and its content by camera and shows additional AR elements: animation, gamification, information, live sport statistics, social media, e-commerce platforms and brands.
---
William Page, CEO, FilmDoo
Patrick Ndjiki-Nya, CEO and Founder, PAMA Technologies
FASSOO Berlin, Germany and London, UK
Fassoo is a SaaS automated multi-language video tagging platform, which will enable the automated generation of metadata dedicated to films based on computer vision and machine-learning technologies. The platform allows filmmakers and production companies to upload video files to the platform to be automatically tagged and indexed. Key components of the automated tagging process are intelligent keyframe extraction, person recognition, semantic concept detection, logo and object recognition, optical character recognition and the detection of interpersonal interactions.
---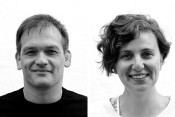 Ben Johnson, CEO
Mirona Nichola, COO

GRUVI London, UK
GRUVI is a marketing technology platform that helps entertainment companies reach and engage online audiences prior to and during a film's release. Our customers include Disney, Odeon and many more. GRUVI's latest is product is The Audience Project (TAP). It's an Audience Database specific to the needs of the entertainment industry by collecting and analysing a range of data points for film and tv audiences (cookies, emails, custom audiences, social profiles) from a wide variety of sources including social media, and 1st, 2nd and 3rd party data.
---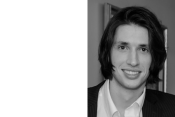 Harold Dumur, Founder & CEO
OVA Montreal, Canada
Most of the VR/AR content that exists today has been developed by teams of highly talented and technical individuals with experience using professional 3D Engine or with a background in programming. The learning curve is steep and difficulty of building VR/AR content has been limited the amount of available tools. StellarX is the best tool out there for non-programmers to develop their own VR/AR environments — and through simple drag-and-drop creation.
---
Matthew Rappard, Chief Technology Officer
Zac Skeith, VP, Governance & Global Strategic Relationships
THREE LEFTS Toronto, Canada
THREE LEFTS is a research and development studio of disruptive technologies focused on the Blockchain. Positioned at the forefront of industry, we have built leading bespoke blockchain enterprise solutions for diverse industries. In an ever globalizing and complex business environment, our Smart Contract platform allows for the communication and consolidation of legal contracts for increased efficiency, enforcement and auditability. Leveraging this technology, our Media blockchain solution secures and improves the distribution of media for intellectual property rights management.
---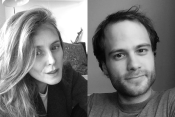 Sean Walpole, Head of Legal and Acquisitions
David Sarlos, Founder
VIALOG London, UK
VIALOG is an app for threaded video reviews. Browse and track Berlinale and EFM discussions about movies that matter. Comment on any film of the festival with VIALOG to win prizes. Ask journalists, cast and the crew to get video responses from real people. Enjoy ultrafast video uploads and smooth video browsing anywhere you go. VIALOG provides unique, hyper-relevant video content for marketers. Team has been awarded funding by Innovate UK, the UK's innovation agency and have collaborated with King's College.
---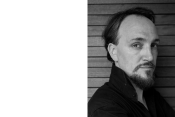 Cyril Tuschi, Founder & CEO
YOU-VR Potsdam, Germany
YOU-VR offers with its E2 EXPERIENCE ENGINE a software-platform and turnkey solution for content creators and IP owners to port their IP to the future of storytelling: a web of multi-sensory immersive story formats, be it VR, AR, MR, enhanced by machine learning to offer users a personalization of the offered story-world. With VONDERLAND – as You-VRs Entertainment brand – we help to translate linear film and animation stories to interactive & multi-sensory adventures for the whole family.