EFM Startups
Sunday - Tuesday, 23 - 25 February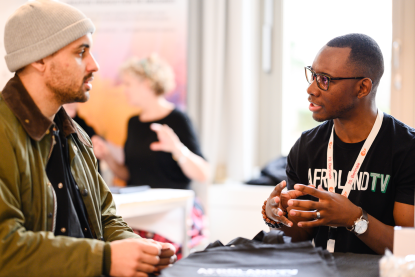 At the centre of one of Europe's most exciting startup hubs - Berlin - the European Film Market selects 10 leading tech entrepreneurs and connects them with the film and media industries.

As part of the EFM Industry Sessions, 10 selected international Startups participated in 3 days of meetings, networking and presentations to the international industry. The companies selected to participate in EFM Startups were carefully curated to showcase new ideas in the intersection between media and technology - be it in development, production, distribution or marketing - which are essential to the industry's survival and future growth in a rapidly changing landscape.
For more information on participants of previous EFM Startups editions, please see the EFM Startups Alumni.
Pitch Presentations
Monday, 24 February, 10 am - 12.30 pm
Contact
EFM Startups
Karen Arikian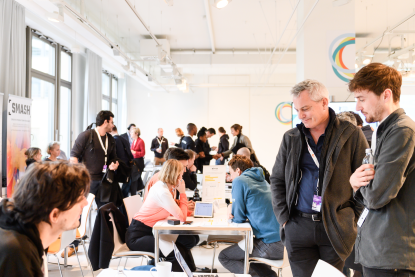 The selected companies were introduced to the industry in a formal group pitch and presentation at EFM Horizon headquarters - Berliner Freiheit on Potsdamer Platz. Pre-arranged one-on-one meetings with hand-picked top-level industry professionals, as well as in group meetings with various catalyst organisations rounded out the program. On 24 and 25 February, the EFM Startup companies were present at their stands in the prestigious Gropius Bau, headquarters of the European Film Market, for ongoing networking and individual meetings.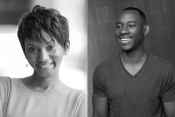 AfroLandTV, US
AfroLandTV is an online streaming TV Platform for Pan African TV shows and movies. A Netflix or Disney+ for Africa. The content library includes Africa, African American, Black European and Afro-Latino. AfroLand's mission is to tell Pan African stories to the world.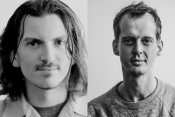 Daniel Karpantschof, Co-Founder and CEO
Soren Haraldsted, Co-Founder and Chief Armorer
COPENHAGEN INDUSTRIES, Denmark
Copenhagen Industries is a groundbreaking new startup developing safe and reliable technologies for special effects in the entertainment and event industry. Violette by Copenhagen Industries is a replica weapon that appears as if they are shooting blanks, but without the hassle of permits, compliance, cost or risks of injury.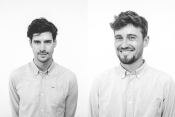 Markus Schwarzer, Co-Founder
Jakob Hoeflich, Co-Founder
CYANITE, Germany
CYANITE makes emotions in music visible. Various AI-powered music analysis and discovery solutions support producers of audiovisual content and music professionals in their search for music that feels right. The startup meets at the interface of audio and visual, data science and software engineering and has been awarded by TechCrunch, Google and Kultur & Kreativpiloten.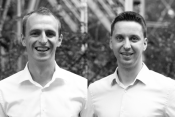 Benjamin Heese, CEO and Co-Founder
Felix Weiss, COO and Co-Founder
FEELBELT, Germany
Feelbelt revolutionises the audio experience by using haptic feedback and adds a new dimension to the universe of sound. All audible frequencies become perceptible for the first time.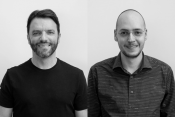 Paul Robert Cary, CEO
Radu-Sebastian Amarie, CTO
KAMUA, UK
Kamua is a powerful online video production tool that uses AI-driven automation to save valuable time for visual storytellers. Filmmakers, videographers and content marketers can reformat desktop/broadcast videos into social media formats in minutes instead of hours and days. Fully online browser based, Kamua eliminates the need for heavy and expensive workstations that are a hassle to bring on location and cloud-based processing frees up creative people to do more with their time.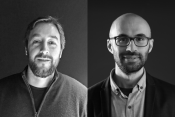 Javier Krause, VP Biz Dev
Sami Arpa, CEO and Co-Founder
LARGO, Switzerland
Largo provides data-driven intelligence to the audio-visual industry with the proprietary technologies that show the recipes to success. Largo has a strong AI engine that has a cognitive pattern understanding system from video, audio, and text. The system converts these cognitive patterns to meaningful insights for the producers, writers and distributors.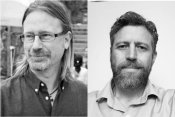 Mattias Bergkvist, CEO
Simon Alexanderson, CTO
MONOCULAR, Sweden
Monocular provides user friendly visualisation tools for feature film productions and other visual media. It uses Virtual Reality (VR) and Augmented Reality (AR) to help the production team create a prototype of their film before they start filming. This streamlines the production process, minimises the risk for budget variances and boosts the creative dialogue with the team during pre-production.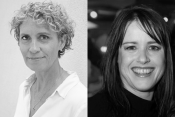 Fiona Gillies, CEO and Founder
Christine Hartland, COO and Founder
SMASH, UK
Smash empowers producers to reach markets quickly and monetise efficiently. This innovative product will launch in the film industry before embracing all content creators. Smash is the only platform to offer a comprehensive range of tools and services that include a sales estimator, project presentation builder, talent discovery and matchmaking. Smash offers true transparency across the whole production journey.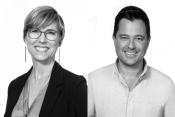 Monica Landers, Founder and CEO
Will Manelos, VP Biz Dev
StoryFit, US
StoryFit drives story innovation for the entertainment and publishing industries. Combining rich NLP and machine-learning expertise with a deep understanding of narrative content, StoryFit is revolutionising the dataset provided to storytellers -- helping them to acquire the best content, identify the most effective story elements for audience engagement, track key development changes, and determine the appropriate audience -- all based on the movie script or manuscript.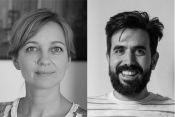 Asia Jarzyna, CEO
Pau Valiente, CPO
WILLCO, Spain
Willco is a cloud application for film and TV production. It integrates features of information sharing and distribution, digital approval, issuing of production documents and paperless legal paperwork processing. Our objective is to bring physical production to a smarter, more efficient and, above all, sustainable level.