"A Creative Explosion" - 2020 Nostradamus Report
Friday, 21 February, 2 - 3.30 pm
Please note that the information currently given below refers to the EFM Horizon 2020 and is shown in order to offer a general insight. All relevant content will be updated as soon as it becomes available.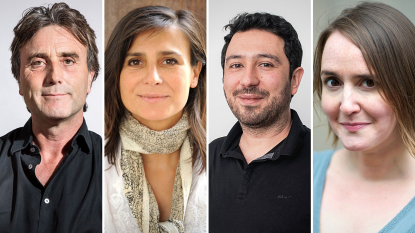 Göteborg Film Festival's annual Nostradamus Report looks into the future of the screen industries 3-5 years from now. In a presentation of the newly released 7th report "A Creative Explosion", media analyst and writer Johanna Koljonen offers a deep but high-paced look into topics such as the upcoming feature film renaissance, strategies for producers and local industry to thrive in the escalating streaming wars, and the normalisation of alternative release patterns.

The presentation is followed by a panel discussion featuring about "Finding Success with Alternative Releases" featuring three of this year's report's expert interviewees.
Speakers:
Philip Knatchbull (CEO, Curzon)
Alexandra Lebret (MD, European Producers' Club)
Fabio Lima (CEO and founder, Sofa Digital)

Find the 7th Nostradamus Report in our Industry Reports section.
In Collaboration with