Sustainability at EFM Horizon
Please note that the information currently given below refers to EFM Horizon 2020 and is shown in order to offer a general insight. All relevant content will be updated as soon as it becomes available.
This year's two-part Sustainability at EFM Horizon programme began with an invitation only workshop on Friday, 21 February and opened up to a broader set-up with keynotes and talks on Sunday, 23 February.
sustainABILITY: New Green Skills, Tools and Models for Industry-Wide Transformation
Sunday, 23 February, 11.30 am – 1.15 pm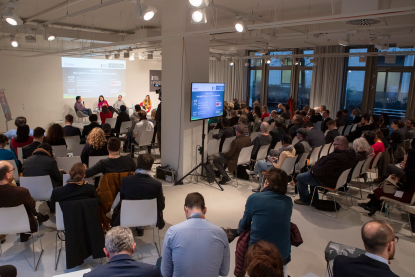 If we are serious about climate mitigation, the entertainment industry (like every industry) must be ready to make radical changes.
This series of talks and discussions brings together sustainability pioneers in film and creative sectors with researchers and technologists to chart progress made so far, and develop industry calls to action: From the major milestones already achieved in sustainable production and necessary next steps, to the mammoth but not impossible task of greening the festival circuit, to confronting the shocking environmental impact of audiovisual streaming platforms, and beginning to imagine an entirely new creative ecosystem, whose environmental, social, financial and cultural sustainability could be supported by blockchain technologies.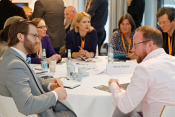 This year, the German Federal Government Commissioner for Culture and the Media, the German Federal Ministry for Environment, Nature Conservation and Nuclear Safety, and the European Film Market of the Berlinale will co-host a workshop for a selected group of sustainability experts and industry pioneers leading change in film and television. Recognising that there are no silver bullet solutions for sustainability in the entertainment industry, this workshop will explore the unique obstacles and new opportunities facing each industry branch.
Roundtable discussions will explore sustainable production certification and awards, public funding for sustainable media projects, sustainability for distribution and its tech, as well as strategies for sustainable events and festivals.