Participants Guide
Contact
EFM Producers & Projects Hub
Faysal Omer
Gropius Bau, 2nd Floor
Please note that the information currently given below refers to the previous EFM in February 2023.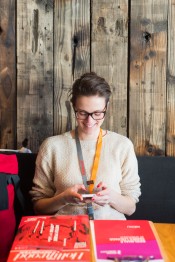 All contact details of producers and other industry professionals registered for the European Film Market 2023 are included in the EFM Participants Guide. This single list offers a comprehensive overview as well as convenient user options to meet your individual needs and to facilitate networking among attendees. Use the filter options to quickly find potential networking partners from your field of business, create, and download personalised lists of your favourites and start getting connected!
If you are registered for the EFM 2023 with a Market Badge and logged into your account, you have full access to the Participants Guide and its features here.
Related Sites