Profile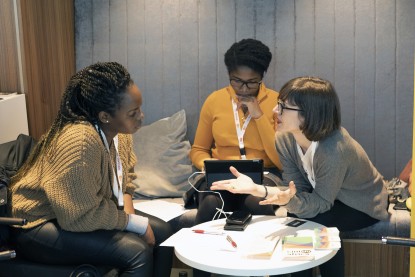 As a compass for the upcoming film year, the EFM is a platform for innovation and change. It is constantly expanding its portfolio and reach into specialist sectors, in which new distribution, sales and marketing strategies can be developed, and industry-wide forward-looking trends can be discovered, discussed and ideated. Within this framework, the EFM seeks to spotlight shifts, disruptors, change-makers and the status quo of the ever-changing entertainment landscape whilst contributing towards a more equitable, inclusive and sustainable global marketplace.
Established in 2018, the EFM's Diversity & Inclusion initiative explores the intersections between the globalized audiovisual industry and marginalised film professionals, audiences and perspectives. Through its industry programming, the initiative highlights policymaking, organisations, collectives, advocacy and individuals whose efforts continue to create pathways, highlight equity gaps, undertake monitoring and research as well as empower and create more sustainable conditions for film professionals from marginalised groups and the Global South. By creating a platform for visibility where underrepresented voices can be heard, their circumstances examined and their expertise acknowledged and valued, the EFM's Diversity & Inclusion initiative seeks to contribute to the groundswell of transformative change of the global film industry.
Contact
Diversity & Inclusion
Themba Bhebhe

Inga Jäger

Related Links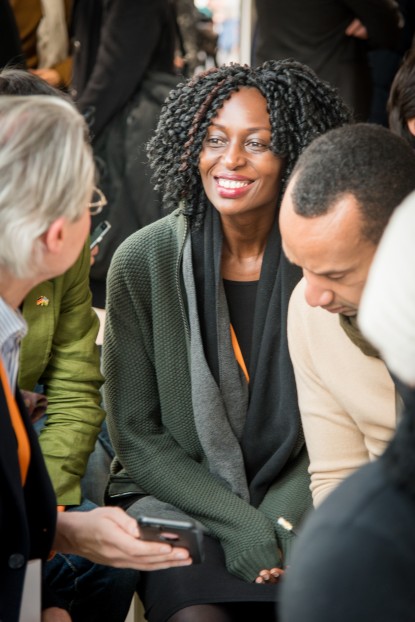 Hosted at the EFM's Industry Sessions and the Industry Insights – the EFM Podcast, the knowledge and connections gathered, shared and exchanged takes the form of spoken-word live and recorded formats, think tanks, matchmaking and networking events. These exchanges necessarily question the industry's practices at systemic, institutional and structural levels, its equity gaps, its accessibility, the role of decision-makers, the dismantling of barriers as well as the combatting all forms of discrimination within the industry's ranks.
Given the importance of connecting individuals with opportunities as a vector for encouraging lasting change, the Diversity & Inclusion's primary objective is to create not only access to knowledge on inclusion but also greater access to the marketplace itself.
Driven by this goal, the initiative also spearheads several initiatives whose principal aim is to create pathways into the global marketplace and its opportunities for film professionals from marginalised groups and the Global South. These initiatives include the Doc & Fiction Toolbox Programmes which provide a toolkit of business connections and know-how for creatives from equity-seeking groups and the Global South in a culturally safe space and the EFM (Online) Market Badge Inclusion Initiative which facilitates a pipeline into the EFM and the industry at large for film professionals from across the globe.
Mainstreamed across the EFM's matchmaking and networking formats, the Diversity & Inclusion initiative ensures that diverse professional and creative pipelines are able to converge in the market's various networking and matchmaking events, all of which encourage B2B connections and community-building.