Code of Conduct and Anti-Discrimination Statement
Related Sites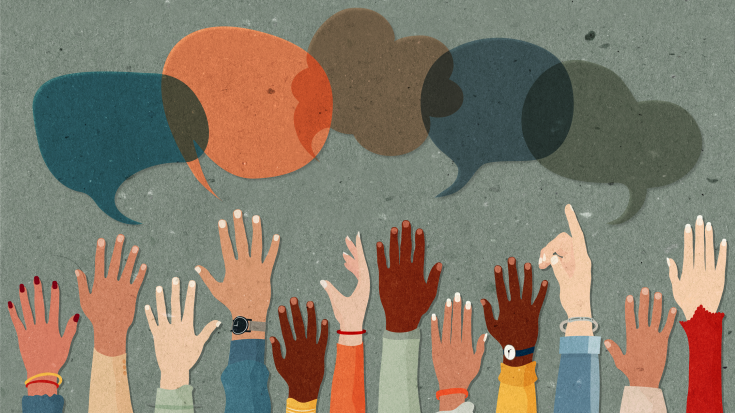 The Berlinale believes in the importance of a cohesive global film and media community that advocates a diverse, inclusive, equal and fair industry based on the values of artistic excellence, vibrant filmmaking, mutual respect, freedom of speech and progressiveness.
The Berlinale aims to create a safe, sustainable and inclusive environment of mutually acknowledging debate, dialogue and exchange in which everyone is treated with respect and equality.
Consequently, the festival does not tolerate any form of favouritism, hurtful language, discrimination, abuse, marginalisation and insulting behaviour on the grounds of gender, ethnicity, religion, background, skin colour, religious belief, sexuality, gender identity, socio-economic class, caste, disability or age. The Berlinale does not accept sexism, racism, colourism, homophobia, biphobia, interphobia and transphobia or hostility, anti-Semitism, Islamophobia, fascism, age discrimination, ableism as well as other and/or intersectional forms of discrimination.
In addition, the Berlinale does not tolerate any acts of violence, abuse or harassment of any verbal, physical, sexual or other kind towards its employees, visitors, guests and partners.
The Berlinale reserves the right to deny (digital and physical) access to the festival, its facilities, events and venues without prior notice to anyone who violates these rules.
To implement the Berlinale's code of conduct and anti-discrimination policy, the festival has an Awareness Team of trained anti-discrimination advisers from the Association for Anti-Discrimination and Education Work in Germany (BDB e.V.) and the Berlin State Association for Self-Help (LV Selbsthilfe Berlin e.V.).
If you experience, witness or hear of incidents of discrimination, harassment or abuse during the festival, please email or phone: +49 30 25920-295.
The phone line is open daily between 4 pm and 8 pm from February 10 – 20, 2022.

The Awareness Team is there to listen to and understand you, take note of your concerns and to advise you confidentially and, if you wish, anonymously. Measures to be taken will be reviewed with the festival. We would be very grateful if you contact us to report any incidents. This service does not constitute a further psychological consultation.